Distinguished Alumni share stories about their lives
From a prominent Pacific artist, to Richard Branson's right-hand man, to a young engineer who made sure she got a job she wanted, our 2023 Distinguished Alumni share great stories.
An inspiring ceremony at the ASB Waterfront Theatre on 1 April recognised the achievements of five alumni of Waipapa Taumata Rau, University of Auckland.

At the end of the 2023 Distinguished Alumni Awards Taumata event, interviewer Jack Tame expressed it well when he said, "I now feel extremely insignificant."

That's because each winner has achieved so much, yet all exhibit humanity, humour and passion for their careers.

Vice-Chancellor Professor Dawn Freshwater says the Taumata ceremony is one of her annual highlights. In the University's 140th year, she said she'd been reflecting on its community.

"Communities are at their best when taking compassionate action in the service of those around them, such as we've seen through the floods and cyclone, to support people who endured significant loss."

She said the awardees have all made "a world-changing impact" on their communities.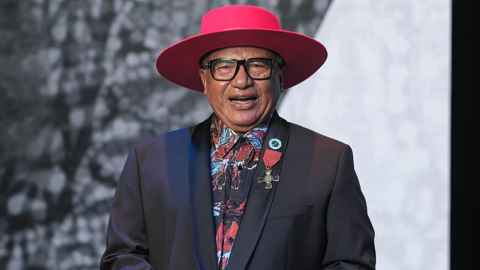 Fatu Feu'u ONZM
PGDipFA 1998 (Creative Arts and Industries)

While Fatu Feu'u was being interviewed by Jack Tame at the Taumata ceremony on 1 April, behind him on a video was one of his striking artworks (see below), which depicts the horror of the 2009 earthquake and tsunami in his homeland Samoa. When he talked about that time, the image appeared to come to life through the anguish in Fatu's voice, as he recounted the destruction of the village in which he grew up, Poutasi.

"Poutasi is one of the most beautiful places … but the whole village was wiped out in 2009. A day after, I went back and there was no village. Huge boulders and fishing boats littered the road. The hospital was cut in half. The only buildings left were two churches."

Then he received the shocking news that nine of his family had died.

"I stayed to help rebuild the village. It's one of the strongest villages in Samoa in terms of the culture and, of course, its importance to me."

Fatu is an internationally recognised sculptor, printmaker, painter and ceramic artist who has created and exhibited Pacific art for more than four decades. In 2022, he received the Icon Award from the Arts Foundation Te Tumu Toi for his outstanding contribution to art and his role as a leader within the Pacific arts community.

His mother brought him to New Zealand from Samoa in 1966. "Earlier, she'd said, 'What are you going to do, you're no good on the plantation and you're no good at fishing?'"

"I told her I wanted to study art. Mum had no money to send me to art school, but she said, 'We have a very strong culture, go do your art and you can make yourself a future.'"

Fatu is indebted to have had support from Kiwi artists including Tony Fomison, Colin McCahon and Pat Hanly. In turn, he now supports developing artists through the Tautai Contemporary Pacific Arts Trust in New Zealand and the Fatu Feu'u Arts Centre in Poutasi.

University of Auckland history lecturer Felicity Barnes and husband Michael Whitehead have also set up the Fatu Feu'u award to honour his role in Pacific arts. The award, $15,000 each year, will go to an excellent Pacific student in fine arts, drama, dance, film, screen production, music or creative writing – someone with the potential to have an impact on the creative capital of Aotearoa New Zealand.

Fatu says he's been meaning to retire but could also see himself as a successful negotiator. "The Western world, with all its power of negotiation, isn't using it properly. I'm talking about Ukraine, and the almighty power of Americans. They should be dealing with it, to improve those negotiations to try and get rid of this war."

Watch his interview.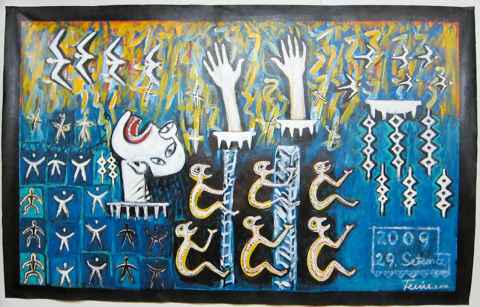 I told her I wanted to study art. Mum had no money to send me to art school, but she said, 'We have a very strong culture, go do your art and you can make yourself a future.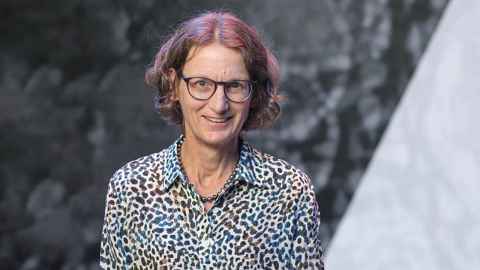 Dr Kirsten Finucane
CNZM, BHB 1983, MBChB 1986 (Medical and Health Sciences)
When Jack Tame introduced the chief surgeon of the paediatric and congenital cardiac service at Starship Hospital, he handed her a walnut.
It was a visual reminder for the audience at the Taumata event of the size of a baby's heart. For more than two decades, Dr Kirsten Finucane has led a paediatric and congenital cardiac surgery team at Starship. Her experiences there sparked a desire to improve access to cardiac surgery for children around the Pacific and, through the Hearts 4 Kids Trust, she has undertaken many trips to perform surgery in Fiji.

"When you're given a talent, you have a responsibility to use it for the good of other people in an equitable way. It seems wrong to me that children only a few hours away don't have access to simple interventions that can make a huge difference, like repairing a hole in the heart. We need to look after our fellow human beings."

It's that kind of humanity that also took Kirsten to Nepal for three months. There were benefits on both sides. Prior to that, Kirsten had the occasional propensity to faint at the sight of blood – known as the vasovagal reflex.

"The vasovagal thing is interesting. When I went to Nepal, that's where I realised I really could do surgery. Without fainting! Blood didn't make me faint any more and I think it was because I was too busy."

During her medical training, expectations of her becoming a cardiac surgeon weren't high.
"They were fantastic lecturers but knew I was married and said, 'You can't do surgery and have children.' They thought they were being kind. Initially, I believed them because I respected them. But I knew I'd be good at it."

Once, she almost combined having children and performing surgery – literally. She was 36 weeks pregnant with the third of her three sons.
"I went into labour towards the end of the operation. I finished and went home to get my bag. I had him at 3pm."

Kirsten has had to cede one passion – playing bass guitar. While she was a junior doctor she'd been in a punk band and toured around a bit. 

"Sadly, I had to give that up. I mostly play piano now and just listen to rock music."

And her retirement plan is already locked in.
"I want to get involved with propagating native plants down in Central Otago where they've almost disappeared. I've already started."

Watch the interview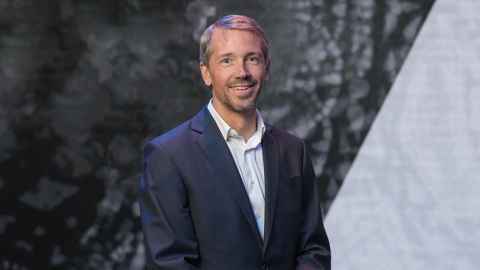 Josh Bayliss LLB (Hons) 1996, BA 1996 (Law & Arts)
How Josh Bayliss became the CEO of the Virgin Group and Sir Richard Branson's second-in-command is quite a funny story.
He arrived at the Branson house for a job interview to find Sir Richard had double-booked. He told Josh the only way he'd be able to interview him was for him to come back the next day or go in the car with him to an event.

Josh took his chance and by good fortune, the pair were stuck in a terrible traffic jam. A 25-minute journey became two and a half hours.

"It was just brilliant. Richard ran out of questions after about 20 minutes, so I had two hours to interrogate him, which I thoroughly enjoyed."

He has now worked with Sir Richard for 18 years.
"The level of trust he has in me and I have in him is really quite special. I also feel fortunate that I work for a business that doesn't have millions of anonymous shareholders. It is owned by one person who is a family man. And I work with his family very closely."

Josh has led the development of Virgin's strategy, creating new businesses in a range of industries and diversifying its investment portfolio. He is also an advocate for sustainability and the role business can play in tackling the threats posed by climate change.

"The reality is that governments simply don't have the tools, some may say they don't have the aptitude, to be able to address the scale of challenges we face in the world, environmentally and socially. Business has a role to play because there is a gap there, but also because it matters very much to business. If you want to recruit the best people, you need to be authentic in what you do as an operator and in facing the challenges."

So, how does that work when part of your business is running two airlines?

"We're not saying we are greener than green. We're saying we will be at the forefront of making the change that needs to happen. It needs to happen rapidly and will be good business for us.

"I would say to all businesses and CEOs out there, if you don't do that, your customers will abandon you."

If Josh wasn't doing what he was doing, he would like to be a teacher.

"I constantly threaten my children and say I'm going to give up my job and teach at their school."

Watch the interview.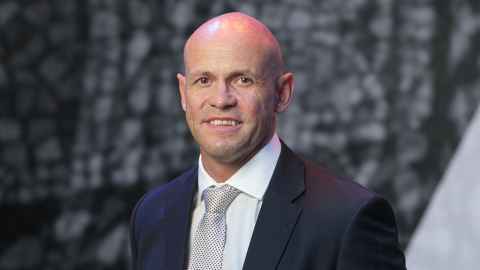 Dr Chris Tooley DipTchg 1998, B Ed Massey 1999, MA 2001, PhD Camb 2006 (Arts)
Dr Chris Tooley (Ngāti Kahungunu) is an Indigenous rights advocate and business leader. He is CEO of Te Puna Ora o Mataatua, a health and social services provider serving the eastern Bay of Plenty.
Growing up in Auckland, he says he was detached from te ao Māori. It wasn't until his MA at Auckland that he began to reconnect with his culture.

"People like Linda Tuhiwai Smith, Pita Sharples, Hone Harawira, had a huge influence. Just having a cup of tea with them and sharing views shaped my identity and where I needed to go."

In 2002, Chris won the prestigious Gates Cambridge Scholarship that pays for potential leaders to study for four years. His doctorate at Cambridge University focused on the political philosophy behind self-determination.

While there, part of his research looked at words and their meaning.

"I wanted to prove that taken-for-granted words that we might use, like 'self-determination', are actually quite loaded."

He spent three months trawling the rare books archive in the library to find the first time the phrase 'self-determination' was written in a book. He found 'self-determining' in one from 1662, the first time it had been used.

"At that time it wasn't being used in a political context, that didn't happen until Woodrow Wilson."

He traced other words, too, to understand the concept of self-determination through the Western framework. His research taught him about critical thinking and kaupapa Māori.
"When I was at the University of Auckland, the goal was for there to be about 500 Māori having done PhDs. Now there are thousands. That's got to be a cool thing."

Chris was the chief ministerial adviser for the Māori Affairs portfolio between 2009 and 2014. He won a Blake Leadership Award in 2020.

He says the partnership between Māori and Pākehā is critical in the coming years.

"It's all about creating partnerships and opportunities. We have so much to give, both from a national and international point of view. With a partnership, Aotearoa will be better for it, if the momentum continues."

Watch the interview.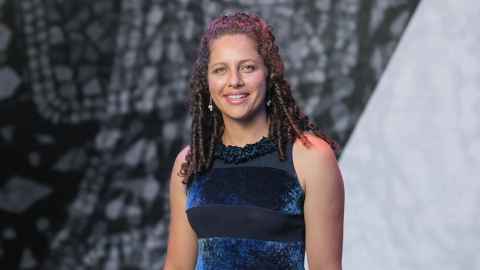 Elise Beavis BE (Hons) 2016 (Engineering)
At just 28, Elise Beavis is an example of how to get what you want in a career. As a teen, she sent an email to Emirates Team New Zealand (ETNZ) to ask if there were any jobs going. She was told no. She sent another email an hour later asking if she could just come in and talk. After that, she had an internship.

"She walked over to one of the biggest computers in the room," says Sir Ian Taylor, founder of Animation Research Ltd which provides graphic animations for broadcast during the America's Cup.
"Next thing, engineer Dan Bernasconi is sitting beside it as Elise explains what they'll need to do aerodynamically if they're to use cyclists."

In 2015, she came onboard as ETNZ's youngest full-time employee. As a sailor, coach and youth Olympian, she has a career that combines her engineering expertise in computational fluid dynamics (CFD) with her sporting passion. Outside of Team NZ, Elise races in the WASZP, a single-handed hydrofoil. She used to race the Laser Radial class, but says she had to "work hard and go slow".

"I found it more appealing to work moderately hard and go fast."

Sailing by herself is a low-tech process with limited data needed, other than wind direction. "When I go sailing in a WASZP, I go with instincts, what it feels like, trim the sail or change the angle I'm pointing. It's about how things feel."

Her instincts work. She is the Women's WASZP World Champion and was New Zealand Female Sailor of the Year in 2022.

One of the buzzes she's had, apart from two successful America's Cup campaigns with ETNZ, is having kept a secret.

"Using the bikes, cyclors, as grinders. It was incredible we kept that secret for so long."

The cyclor concept was tested in a wind tunnel at the University.
"We went in to validate our CFD results. We use powerful computers to model what the air is doing as it flows over the boat."

The tests confirmed what the engineers had thought – that power output by cyclors at least matched traditional grinding. Elise says despite her field, there's no issue with being a woman surrounded by men.

"I was the only girl in my physics class; that didn't faze me, either."

Watch the interview