What are car fumes doing to your brain?
The national winner of the masters section of the Three Minute Thesis competition is researching a deadly pollutant.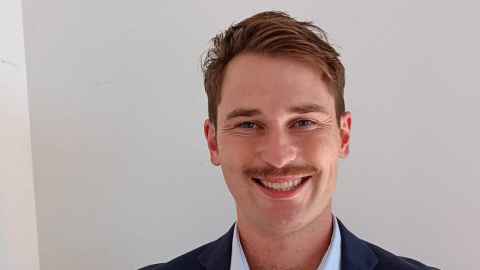 Robbie Delany, the national winner of the masters section of the Three Minute Thesis (3MT) competition, plans to investigate how inhaling nitrogen dioxide, a gas in car fumes, affects the brain.

Riding exercycles in the laboratory, study participants will inhale the gas and be monitored for physiological and psychological effects in the Department of Exercise Sciences study.

Elevated levels of nitrogen dioxide, ingested especially by pedestrians in congested areas and city centres, can contribute to respiratory problems and have been linked to higher risks of heart problems and stroke. Less is known about effects on the brain.

"We are of course a driving nation," he says, and therefore paying a big price. 

Air pollution may cause as many as 3,300 premature deaths in New Zealand in a year with about 2,000 of those attributable to nitrogen dioxide, according to a government-funded report last year. 

"We don't know what we'll find," Robbie says of the study, but he hopes to contribute to advancing knowledge of the effects of one of the most dangerous air pollutants. He studies in the Faculty of Science.

Microbiologist Cam Hoffbeck, of the School of Biological Sciences, competed in the Asia Pacific final of the 3MT competition for PhD students, which was held virtually on 18 October.

The winner was Agnes Mukurumbira, from Deakin University in Australia, who is researching anti-microbial packaging. The runner-up was Rebecca Connor from the University of Waikato.

The masters section of the competition ends at the national level. 
Media contact
Paul Panckhurst | media adviser
M: 022 032 8475
E: paul.panckhurst@auckland.ac.nz