Law alumnus now hooked on trout tales
A new book by law alumnus Grant Henderson uncovers snags of conflict on one of our best-known trouting rivers.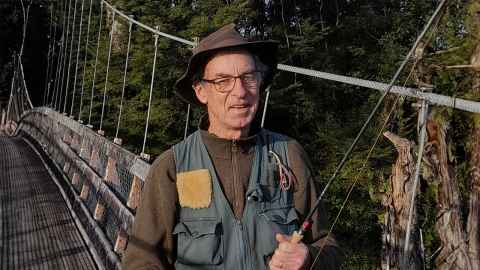 As that most-quoted of all angling philosophers, Unknown, famously said, "A bad day of fishing is better than a good day at work." But who knew conflict was also a feature of this apparently contemplative pastime?

Grant Henderson, author of a history of what he calls our greatest trout river, the Tongariro, discovered contention wherever he looked.

An alumnus of Auckland Law School who was at the University from 1971 to 1975, Grant is a retired income tax specialist at a legal publishing house. He has written an exhaustive account of the trout fishery on the waterway that flows from the slopes of Mt Ruapehu to Lake Taupō.

As he notes in the preface to Fishing the Tongariro: A History of Our Greatest Trout River, his research uncovered "conflict between people in the Taupō region ever since Europeans first arrived, conflict between fish species as the introduced trout took over and decimated the native kōaro, conflict between brown and rainbow trout as the latter became the favoured sports fish"… to mention a few of the arguments.

However, all of that just contributes to a gripping fishing yarn.

Numerous attempts were made to establish a Taupō trout fishery from the late 1800s, finally being deemed a success about 1900. Brown trout initially made the lake and its tributaries home, but their unwillingness to rise to a fly – they will eat just about anything else including rodents – led to ongoing efforts to introduce rainbow trout.
They've realised in Taupō that whatever you stick on the ground eventually flows into the lake, then flows down the Waikato River and out to sea.
The first official catch of a rainbow trout in the lake on a rod and line was in 1904, and within a few years overseas anglers were flocking to the region. The fish they hauled out were so big that, in 1908, Welshman Major Rhys Jones put a Tongariro-caught rainbow on ice and sent it back to the UK so his disbelieving peers could see it in all its 7.7kg glory.

The Major Jones pool named after him is one of the river's most popular fishing spots.

Grant writes that, from the outset, British settlers were "determined to make the New Zealand countryside a mirror image of England when it came to game animals", releasing "all manner of mammals, birds and fish" in competition with Indigenous species.

We know which species won. Within a couple of decades, a native grayling – a type of salmonid – had been wiped out and kōaro, large populations of which lived in Lake Taupō and fed local Māori, survive mainly in the headwaters of streams, out of reach of trout thanks to their ability to climb waterfalls.

Grant says questions would be asked these days about such a thoughtless approach to species introduction.

He is clear about the main contemporary environmental challenge facing waterways.

"The big thing nationally for our trout rivers is water quality."

Intensive dairying is one culprit, and Canterbury is especially hard hit. In contrast, Grant says the Taupō fishery, which employs hundreds of people, is well managed.
"They've realised in Taupō that whatever you stick on the ground eventually flows into the lake, then flows down the Waikato River and out to sea."

A flick through his book's index reveals numerous references to angler Robert Jones. Readers with longish memories might go hunting for an account of the incident in which Wellington property developer and eager angler Bob Jones punched TVNZ reporter Rod Vaughan on the nose for disturbing an afternoon's fishing on the Tongariro. However, the Bob Jones referred to in the book is a different man who, in 1906, caught an 11.5kg brown trout and subsequently had holes on two Taupō rivers – the Waitahanui (where Grant also caught his biggest trout to date, a 5.5kg rainbow) and Tongariro – named after him.

Grant says space limitations stopped him writing about the 1985 punch that reverberated around the nation.

"If I ever do a second edition, I may include it in a chapter on riverside disputes," he says.

Story by Anthony Doesburg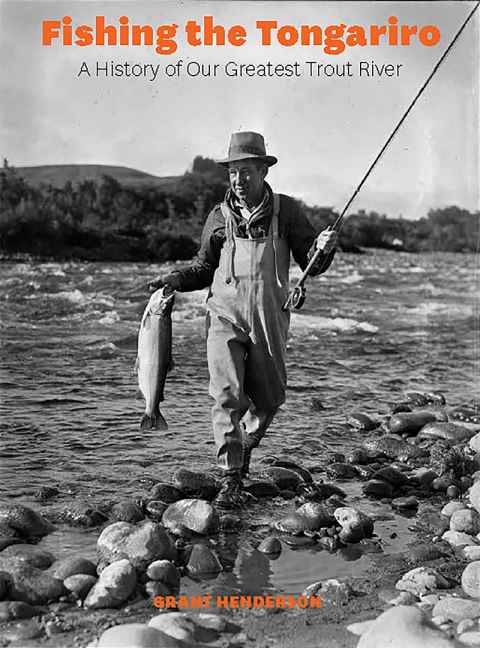 This article appears in Ingenio Spring 2023.