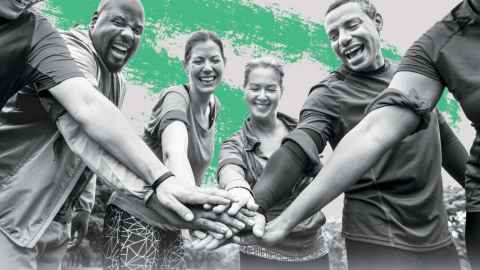 Actively Well is an initiative driven by the Health & Wellbeing team from Sport & Recreation to provide physical wellbeing support, education, advice and guidance to students and staff of the University. 
Research by Dr Moreau, Director of the Brain Dynamics Lab in the School of Psychology here at the University of Auckland, validates the importance of physical activity for improving cognitive performance and overall wellbeing. 
His research has provided strong evidence that short bursts of high-intensity activity can affect not just physical health but also cognitive function. He found out that just ten minutes a day is all we need to keep our brain and body functioning. 
What we offer
The Actively Well programme provides free and confidential support and services to students at the University by breaking down those barriers that may be preventing you from exercising and being able to support your physical wellbeing. These barriers may include financial, health issues, injury, disability or mental health struggles. 
Whether you're looking to incorporate active wellbeing into your next team-building event or workshop, want to explore the option of an ongoing programme for your department, organising an event for students, or you want to get fit and healthy – we're here to help! 
Who we are
Actively Well is run by:
With support by the full Sport and Recreation team.