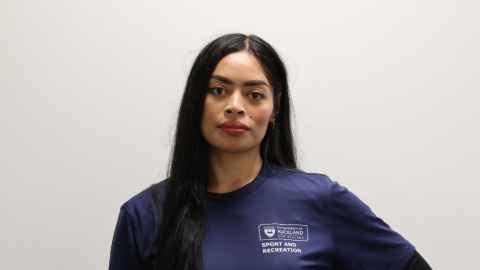 Working in customer service for over 15 years has taught me that understanding and listening to the customer help go that extra mile to exceed customer expectations.
In my first experience at the gym, I had no idea where to begin. I remember being too shy to ask anyone for help. As I gained more experience in the gym, I decided to make changes from unhealthy habits to healthier choices, which quickly developed into a passion for helping others and becoming a Personal Trainer.
Fast forward later into my journey, learning about the benefits of strength training has improved my training and allowed me to teach my clients how to move efficiently. As a proud female gym user, I know the gym can be intimidating. This has motivated me as a Personal Trainer to help more females to build confidence, improve their technique, and live stronger for longer.
Specialty areas
Muscular endurance
Hypertrophy
Weight loss
Strength
Female-specific programming
Glute-specific training
Qualifications
Certificate in Exercise Personal Training Level 4 (NZIHF)
Certificate in Exercise Personal Training Level 5 (NZIHF)
Testimonials
Anna - UoA Student
I have been training with Maria for a year and I have nothing but positive things to say. Maria is reliable, calm, and kind. I feel very comfortable training with her; she keeps me motivated when I want to give up.
My strength has improved, and I'm moving closer to my goals.


Ty - Community member
I have been training with Maria for 5 months and the results have been outstanding. She knows how to handle your training needs and help you advance to the next stage. I have gained a lot of muscle mass and strength and managed to drop a lot of body fat with her programme.
I highly recommend her to anyone looking to progress in fitness and looking to get great results.
 
Contact