About the Speech-language Therapy Teaching Clinic
We are a training centre for speech-language therapy students studying for their Master of Speech-language Therapy professional degrees.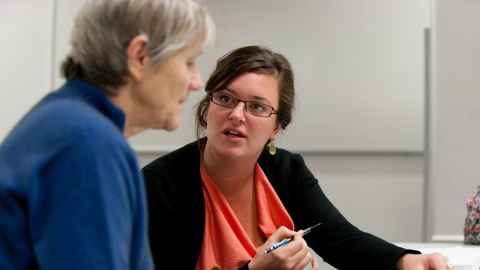 Most of our clinics are teaching clinics where you work with one or two student speech-language therapists.  Our students work under the expert supervision of highly trained speech-language therapists and tutors here at the University of Auckland.  A small team of clinical supervisors and students are behind the scenes designing the best possible programme for each client.
While the Speech-language Teaching Clinic is a great free service, our Language and Listening Clinic (for children) does incur a fee. Please contact us for more details.
Who is our clinic for?
Our speech-language therapists can help with a variety of speech and language disorders including: 
Auditory processing disorders
Aphasia
Stuttering
Speech and language development 
Swallowing difficulties
Voice and fluency
The University of Auckland Speech-language Therapy Clinic's main focus is to help you communicate with your family, friends and community.
For information about what to expect from our clinic see the Our Services Page. Please phone us, We look forward to hearing from you.