Need some academic assistance?
So your first week of classes is done and dusted! You should be starting to get a feel for academic life at the University of Auckland and maybe you've already identified a couple of areas you need help with.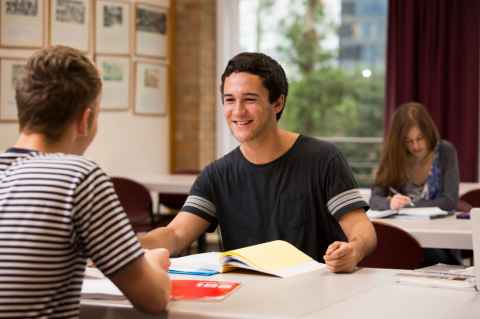 Need a hand with note-taking, essay writing or other study skills? Libraries and Learning Services is more than a collection of books – find out more about getting started with your library, the online resources offered, including finding information, reading effectively, referencing basics, paraphrasing, and more.
One of the biggest challenges for university students is learning how to manage your time effectively. Check out this great online tool to get ahead of the game.
Tuākana is a University-wide learning community and mentoring programme which enhances the academic success of our Māori and Pacific students. 'Tuākana' literally means 'elder brother' or 'elder sister', so don't be afraid to approach your Māori and Pacific 'brothers' and 'sisters' for help or advice.
Make sure you visit your Student Hubs. The Student Hubs services are available seven days a week at the City, Grafton, Epsom and Tai Tonga campuses and six days a week at Tai Tokerau, with friendly staff available to provide you with advice on any aspect of your studies and life at the University.
University can sometimes seem like a big, busy place, but rest assured there are plenty of staff and senior students who can and will help you succeed!