How to: handle your first set of results
As we reach the middle of the semester, chances are you will have been tested in some way and the results are starting to trickle in.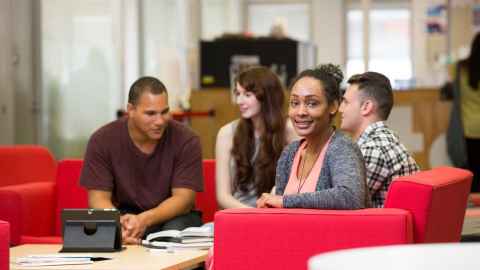 For some of you the end result may be great, exactly what you wanted, perhaps even better (you go, Glen Coco)! If that's the case, then awesome - you're on the right track, keep doing what you're doing.
However, for others the results may come as a shock, especially if you were used to acing it back at high school. But don't despair! Crafting an essay, or studying effectively for a test are skills you can easily learn, and the University has some great resources for you to make the most of.     
First things first. Make good use of some of the wonderful University services available. Did you know that Libraries and Learning Services offer a range of resources that will help you prepare for end of the semester exams? 
It may sound cheesy, but all setbacks are in fact opportunities to learn! If there are areas of a class where you feel you are struggling, let your lecturer know.  Speak with other people in your study group, and see if someone might be able to spend a little time revisiting the tricky concepts that are currently getting the best of you. You could also check out the Student Hubs to get some advice.   
It is okay to feel upset or angry about how things have turned out this time round. If you are feeling overwhelmed by University life, you might feel better if you have a chat with someone. Make time to catch up with a counsellor, or consider joining a wellbeing group. Health and Counselling Services offer a great range of groups, which touch on a variety of things, including anxiety, social confidence and mindfulness. 
 Remember to relax. Yes, the result may be a disappointing one, but overworking yourself to ensure it doesn't happen again is not the answer! Instead, take a bit of time to look after yourself. Go hang with friends, see a movie, binge watch some telly, or head outdoors to clear your head – whatever it is that makes you feel better and relaxed, go do it!
However, also remember…You can have fun, but know your limits. There is still a long road ahead, and sure, failing one exam isn't the end of the world, but it could be a sign that you need to approach uni life a little differently. If you want some advice on how to balance your social and school schedules, check out this nifty time management tool.