Meet Workplace Insights Programme alumna Amy Ma and learn how she secured a graduate role with EY.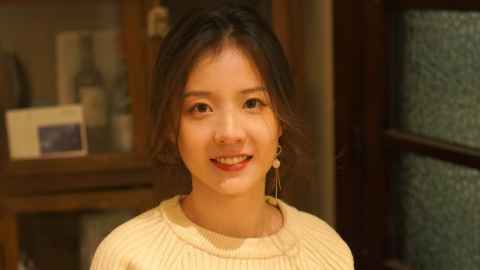 I'm from Tianjin, China, and am studying Accounting and Finance (graduating June 2023). I did an internship with EY and have accepted a graduate role with them.
I realized my passion for business when I initially began my studies. It's fantastic that the Commerce programme mandates all students to take the same stage 1 courses. I explored all the possibilities and discovered that Accounting and Finance is my preferred field.
Just like my study journey, I explored various avenues before making a decision on my career journey. I found that management consulting is the path I want to pursue. For my graduate position, I will be concentrating on risk consulting as my area of focus.
The recruitment process for the graduate position I have accepted at EY included an online application, online assessment, video interview, and an assessment day. I found this process to be well-designed as it allowed me to showcase my abilities and suitability for the role. Moreover, I had multiple opportunities to interact with current employees, which further enhanced my understanding of the company.
I heard about the CDES team and the services they offer when I attended one of their events. The international career consultant Liudmyla has been my main contact in the CDES Team. She is amazing and has always been there for me. I'm grateful to have someone like her in my corner.
Liudmyla has given me lots of career related advice. The workshops and programmes she runs for international students have really helped.
For example, I participated in the Workplace Insight Programme (WIP) for international students, which offered a valuable combination of theory and industry connections. Through the programme, I established industry connections, embraced a growth mindset, and received valuable career advice from my mentor.
My advice to current students is to remember to give it your best shot and always have confidence in yourself.