We caught up with international student turned Graduate Consultant, Doris Lee, who talks about adjusting to life in New Zealand and how to set yourself up for success for landing a job after University.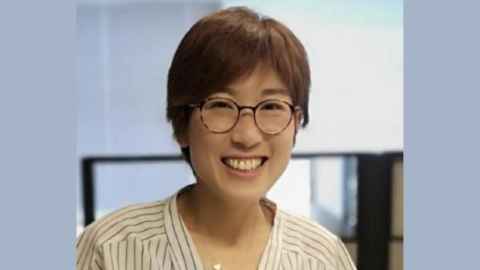 Can you tell us a little more about your background and how you ended up in New Zealand?
I was born and raised in Hong Kong, where I completed my undergraduate degree in Computer Science. After working for over ten years in the industry, I decided it was time to take a career break - think about what I wanted to do, pick up new skills and meet new people from different cultures. And that's what lead me to study for a Master of Information Technology (MInfoTech) in New Zealand as an international student, graduating in March 2021.
Why did you choose this degree?
Through my previous experience as an IT project manager, I oversaw the implementation of multiple information systems and software, so it was a natural decision for me to upskill myself in emerging technologies, such as artificial intelligence, cloud computing and data science.
The MInfoTech also offers an internship component, which would allow me to gain experience within the New Zealand workplace.
You've landed a fantastic role with an NZ company. Tell us more about it!
I have been working as a Consultant at Davanti Consulting since graduating in March 2021. Davanti are a business and technology consultancy specialising in customer engagement and digital enterprise architecture.
The central part of my role involves working with enterprise clients to achieve their business goals by operating more efficiently through technology. I am often based out of clients offices, making it easier to work with them to build and deliver technology solutions.
I'm fortunate to be working with a truly diverse and inclusive team. The people of Davanti are from so many different backgrounds and walks of life, and I'm looking forward to learning from them all, expanding my horizons and looking at things from multiple perspectives!
How did you find the application and interview process? Any top tips for students?
Before accepting my internship with Davanti, I applied for several different roles and eventually invited to interview for a few of these.
The tech industry often uses different interview assessments, including; phone screening, interviews and technical tests. 
I found the process quite overwhelming as I had multiple scheduled across a short two-week period and managed these alongside assignments and tests for my university papers.
My advice to students is to make sure you are super prepared
for your interview by using CDES' services, including attending workshops and the recruitment presentations of the companies you're interested in.
How did you hear about the CDES team, and how did we help you through the application process?
Seeing as I was entirely new to the New Zealand job market and knew very little about Kiwi culture, I thought it was essential to learn as quickly as possible – especially as my degree included an internship component!
Before my first semester started, I googled "Career University of Auckland", where I first learnt of CDES. The very first class I attended at UoA was a CDES workshop! I attended almost all the workshops that could fit my schedule, from how to write a New Zealand-style CV and cover letter to developing confidence in networking with employers.
CDES also helped me secure my first Auckland-based internship. During the winter break, I undertook a Virtual Internship Project with KPMG, which gave me an incredible opportunity to work with mentors and clients from the company and exposure to a real-life business challenge.
I also participated in the Workplace Insights Programme, designed specifically for international students. My mentor, UoA Alumni and IT Digital Transform Lead at Jasmax, Dominic Whyle gave me heaps of advice on the New Zealand workplace and Kiwi culture in general.
It was a fantastic experience that improved my networking confidence and connected me with alumni from various industries – I would definitely recommend it
What is your advice for International students who want to secure a job in New Zealand after graduation?
Gain local experience! It doesn't have to be a paid job, nor does it have to be relevant to what you are hoping to do after graduation - all that matters is that it allows you to socialise with locals and immerse yourself in the Kiwi culture.
I found volunteering a great way to get involved in the local community, make contacts, develop new skills and obtain good references.

I know some international students often struggle to find their first job in New Zealand because they have no local referees. By volunteering, you can expand your network and meet people who may act as your referee in the future. This local experience can also become an invaluable part of your CV!
Good luck to everyone who is currently looking for a job after graduation – persevere and don't forget, CDES services are free while you study and up to three years after graduation, so make the most of them while you can.
A huge thank you to Doris for sharing her inspirational story with us; we're really pleased that we could support you during your time at University and help you take the first step on the NZ career ladder!
Head over to MyCDES and book into any of the workshops and events Doris mentioned, or come and see us. You'll find us on level 1 of the Kate Edger building (opposite ANZ) between 8.30am – 4.30pm Monday to Friday.