Māori Pacific Student Success Stories
Get a load of these amazing success stories! They worked with our Māori and Pacific Career Development team and have now landed their dream roles.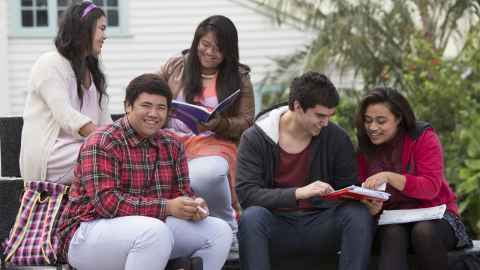 Meet our students and graduates
Politics student Ella Morgan tells us about her journey towards securing a graduate role.
Luisa Samisoni is studying Employment Relations and Sociology and shares how her experience with CDES has helped her land a summer internship with a construction company.
Scott Sause (Bachelor of Commerce) talks about how CDES helped support him find an exciting internship in Vietnam and a graduate role at ANZ.
Sarah Tauri studied conjoint degrees in Business and Māori Studies. She shares her experience of landing an internship and then a graduate role at Fonterra.
Law and Arts student Aria Toilolo-Ite tells us about how she gained two summer clerkship offers and what advice she would give to fellow Pacific students.
Law and Global Studies student Paris Seu talks about her Tupu Tai internship and goals for the future.
Ilaisaane Vaine Soakai's dream was to be a Tax Consultant with one of the Big 4. Read her story to find out how she made it happen.
LLB graduate Tom Lima talks about the Pacific student experience at the University, and the setbacks and successes he experienced on the way to finding a career he enjoys.
Bachelor of Commerce (Major: Information Systems) and Bachelor of Law student David Tupou talks about how he landed an internship in his preferred organisation.
Get Recruitment Ready Success Stories
In semester one, we hosted our Māori and Pacific, Get Recruitment Ready series. And wow, have we got some fantastic stories from that event. Meet some of the students who attended below and find out roles they  hae now landed through coming along and networking with recruiters from a variety of NZ's leading companies. 
Aulo Barclay
My name is Aulo Barclay. I am of Samoan (Falefa and Fasito'outa), Māori (Ngāpuhi and Tainui), and Scottish descent, but I was born and raised in Auckland. I'm currently in my fourth year of a Law and Commerce conjoint, majoring in Accounting and Finance.
The business world has enthralled me from a young age (I was that kid that attempted to turn everything into a business venture eek). Equally, I've always had a strong desire to achieve social justice and knew I would enjoy the creative logic involved in legal reasoning.
Before beginning my university journey, I only associated a Law degree with criminal law and a Commerce degree with accounting. Therefore, the exposure CDES has provided to the wide variety of career avenues available has been incredibly beneficial.
Although I had seen CDES pop up in my emails and on my social media pages, I did not engage with CDES until the University of Auckland's Leadership Through Learning Programme recommended them. Pepe and Lorraine (from the CDES Team) have been a tremendous help to me in various ways, from proofing my CV and cover letters to mock interview sessions.
I've attended too many CDES sessions to list, but most notably would be their 'Get Recruitment Ready series for Māori and Pacific Tauira'. Thanks to the help and exposure provided by CDES, I was confidently able to apply for and secure a variety of internships. After attending CDES facilitated sessions with Tupu Tai and KPMG, I was able to intern at the Reserve Bank of New Zealand (2020/2021 summer) and KPMG (2021/2022 summer).
This year alongside my studies, I am interning at MinterEllisonRuddWatts, a commercial law firm. CDES was again a great help in securing this role. Pepe proofread my CV and cover letter, and Lorraine held a mock interview preparation session with me via Zoom. 
Although exciting, the job application process can be very daunting and nerve-wracking. Therefore, attending CDES recruitment sessions and having Pepe (or a family member or friend) proofread your CV and cover letter(s) and Lorraine act as a sounding board ahead of interviews is always helpful. 
I would recommend attending as many, if not all, CDES sessions possible, and do not hesitate to reach out for support throughout the application process. Also, research people you admire on LinkedIn to get a sense of their career trajectory. Lastly, do not shut yourself off from any opportunity. Back yourself, and even if unsure, take the first step and learn along the way!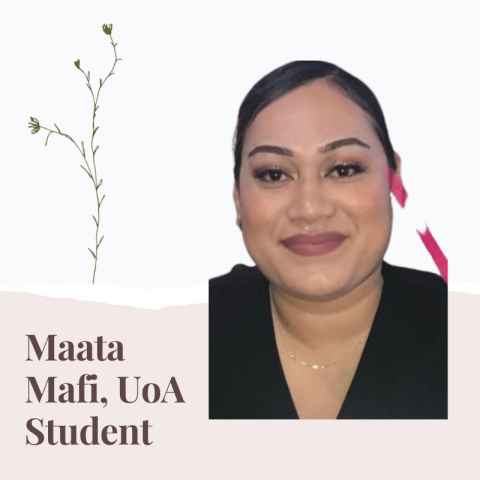 Maata Mafi
Can you tell us a little more about yourself and the role you've been offered?
My name is Maata Blake Mafi and this year is my last year at university, where I am studying towards my Bachelor of Commerce, majoring in Taxation and Commercial Law. I'm Tongan and from the villages of Sia ko Veiongo, Kolomotu'a, Tongatapu and Makahilitaha, Fotuha'a, Ha'apai.
I grew up in a sports family and have played sports throughout my life including rugby, touch, volleyball, basketball, but my main sport is netball. In my spare time, I volunteer to coach young netball girls at my local netball club in Mangere called Revelation and love spending time with my family, especially my two year old daughter.
I'm super excited to have been offered a Graduate Consultant role at KPMG within their tax team.
What have your career aspirations been leading up to this point?
I used to study Accounting and Finance at the University of Waikato, but after moving to the University of Auckland I changed majors.
It wasn't until I took my first Taxation and Commercial Law papers and I knew straight away that this is what I wanted to do for the rest of my life, but it was at the Get Recruitment Ready 'Talanoa' that I discovered the big 4 existed.
What work experience have you gained so far during your study?
When I was studying in Hamilton, I worked part time at KFC and was a receptionist at a fencing company. I have also played a lot of sports over the years, including representing Tonga, Auckland Under 19's and Waitākere Under 23's Netball representatives team.
When I was interviewed at KPMG, they picked up on the amount of sports I played, teams I have represented and the awards I've received – I think this was one of the contributing factors that helped my CV stand out.

This year during University, my focus was to help people and have been fortunate to become a learning leader and help first year business students with their studies and assignments. I also joined the Commerce 'O Pasifika Association as a Co-Social Officer where we organise academic and social events for students.
How did you navigate the application process for the role?
To be completely honest, I found the application process quite stressful. Balancing applications with classes and assignments is quite difficult, so I attended the Get Recruitment Ready Talanoa session with Pepe and Lorraine from the CDES team for support and that's when I discovered the big 4 graduate opportunities.
After researching the Big 4 and confirming I definitely wanted to work for one of them, I worked hard on my CV and cover letter. I attended CV drop in sessions and emailed Pepe and Willie for further feedback, finally using the online CV and cover letter checker on My CDES+.
I put my all into every application I sent, applying to a wide variety of organisations knowing I had nothing to loose and believing that I do deserve to work for a great company. Some applications were unsuccessful and others were – but I just stayed motivated knowing I would land my dream role eventually.
What encouraged you to come along to the Get Recruitment Ready series?
I actually didn't know about the Get Recruitment Ready series until I received an email about the talanoa session. Thankfully, I had nothing to do that day so I went along and it honestly changed my life - I discovered that if you want a graduate position straight after university you must apply in your last year.
Did you work with our Māori and Pacific team through the application and interview stage? What type of support did they provide?
Yes, I worked closely with Pepe via one on one appointments and also via email, She checked my CV and gave me some great feedback, she also gave me some pointers on what to include in cover letters.
I took advantage of all the opportunities and help that was available to me. I sent Pepe a lot of emails about my CV and cover letter, which paid off at the end.
If students are struggling to find work opportunities or understand how they can utilise their degree, what would you say?
Take advantage of all the opportunities available to you, you have nothing to loose. Use MyCDES and MyCDES+ online platforms, and meet with the Māori and Pacific Team, attend drop in sessions, go to networking events – using all of these helped me when it came to application and recruitment process.
Finally, trust your ability, your experience and YOURSELF. Believe that you bring something special and unique to the table and have confidence that you are what the employers are looking for.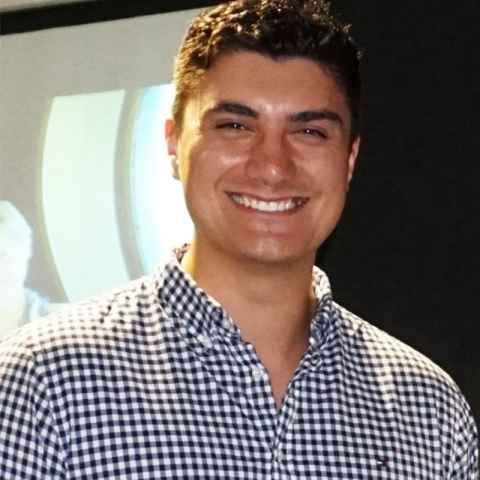 Trey Soper Rua
Can you tell us about yourself and the role you've been offered?
My name is Trey Soper Rua, and I am of Tainui descent. I grew up in Auckland and currently in my final year of a BCom/BSc Conjoint majoring in Finance, Economics, and Exercise Science. Outside of university, I am passionate about sports and exercise, as well as the business world with which I like to keep up.
I've been offered a graduate role starting next year in the Corporate Finance Team at PwC. The team I'm going into mainly helps with mergers and acquisitions, so most of my time will be spent helping with them. I'm excited about the chance to use my degree to work with real clients on a large scale.
What have your career aspirations been leading up to this point?
I am passionate about sports and exercise, so for a while, that was the direction I wanted to head in but It wasn't until recently that I really decided what I want to do in my career. The reason I chose to study a BCom was that I've always been interested in business, and the more I studied Finance/Economics, the more and I became interested in jobs similar to what I'm going into.
What work experience have you gained so far during your study?
Throughout my time at university, I've always had a part-time job. 
Like many other students, my part-time job didn't have much to do with what I'm studying but it definitely gave me a wide range of skills, which I believe helped me secure my new role. 
Also, partly because of having a part-time job, I never applied for an internship - something I wish I had done, although I'm proud of myself for getting to where I am now without one, which shows how valuable part time jobs are.
What did the application process involve?
The application process involved submitting the initial online application, which led to an online assessment, followed by three interviews. All of the stages required a lot of preparation, which was a pretty time-consuming, but ultimately very worth it. Apart from the online assessment, the application process was based around getting to know me, as opposed to what I know. Since this was my first time applying for businesses such as PwC, I made sure I was prepared and reached out to the CDES team for help with parts of the application process. I got my CV checked to ensure it was up to scratch, and attended a number of the Get Recruitment Ready sessions to help me prepare for what to expect.
What encouraged you to come along to the Get Recruitment Ready series?
I found out about the Get Recruitment Ready series through a CDES Career Development and Employability Consultant, at a one-on-one appointment about my CV. At that stage, once I'd had my CV checked, I was planning to apply for roles straight away; but he suggested having a look into the sessions – and I'm so glad I did. Since I didn't know what to expect from the application process, I figured attending a few sessions would help make me better prepared.
What type of support did our Maori and Pacific team through the application and interview stage? 
I didn't work with anyone throughout the application; however, Pepe sent out links for events some of the businesses held in their offices. This was helpful as I was able to network and meet people in the very businesses I was applying for. It meant that when they went to look at my application they knew who I was and looking back, I feel like it helped secure my position.
What advice would you give to students who are unsure what they want to do for their career?
Even if you don't know exactly what you want to do that's alright. The degree I started 4 years ago and the one I'm finishing at the end of the year, is quite different. By taking that dive and starting a degree, you get the opportunity to try different subjects, see what you like and get a taste of what you could do in the future