Here you can find resources around allyship and what it means to be an ally to our rainbow communities at Waipapa Taumata Rau, University of Auckland.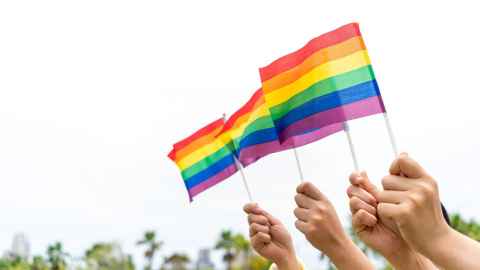 Rainbow101 Training
The University offers a Rainbow101 training to staff and students. The training covers the key concepts around identity; including gender, sexuality and sex, as well as how to be an active ally for our rainbow communities.
Students (and staff) that are interested can email us on studentrainbownetwork@auckland.ac.nz to organise a workshop for their club or team.
Resources
Coming soon!
The University is in the process of creating a series of resources around allyship that explain the concept in greater detail, along with specific areas where allyship can be activated in your lives.
If you'd like to be updated when these resources become available, please get in touch with our Rainbow Support Worker. 
Other allyship resources
InsideOut provide rainbow-focused resources and workshops focused on supporting schools, workplaces and rangatahi/whānau in general.
Created by GLAAD, 'What is a True Ally?' is a short video explaining the principles and experiences of allyship.
An open source starter guide to help people become a more thoughtful and effective ally.
Queer & Trans 101 is a comic guide to gender and sexuality built by the I'm Local project, run by RainbowYOUTH. It provides a simple guide to the basics on identity.
The HRC acts to promote and protect the human rights of all people in Aotearoa New Zealand by advocating for respect, encouraging harmonious relationships and leading opportunities that serve this objective.
Coby Everton is a queer man that discusses his experiences of isolation in academic environments and the importance of allies.