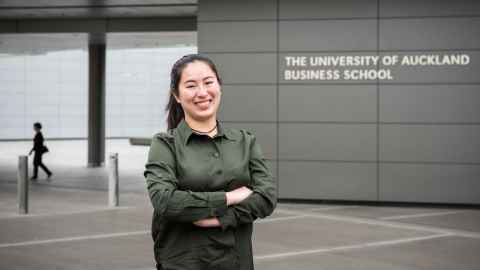 Lin's injury was initially diagnosed as carpal tunnel syndrome, but then the pain travelled right up her arm and she started finding it difficult to write.
In her early years of studying, Lin was reluctant to see Student Disability Services, believing her injury wasn't "good enough" to qualify as a disability. Now, she feels she owes her degree to their support.
"SDS has been amazingly sympathetic and helpful," Lin says.
My condition kept changing and they changed with me. They never asked, 'Are you sure you have a disability?' or 'Are you taking advantage of everything?'
SDS helped with a note-taker, which made "a huge difference", and, later, special conditions, such as extra time for exams and, towards the end of her degree when the injury was aggravated, a computer for exams.
Now Lin's only regret is not getting an appointment sooner.
Her advice to those considering University or starting out, is if you are in any doubt, to go and see Student Disability Services and be completely honest about your condition.
Lin, who graduated in Science and Commerce, says she feels grateful for support from Student Disability Services and also the University's Health and Counselling service.
"It's interesting how closely tied your physical health and mental wellbeing are," Lin says.
"I had a lot of anxiety. SDS was there every step of the way, even with aegrotats and compassionate considerations."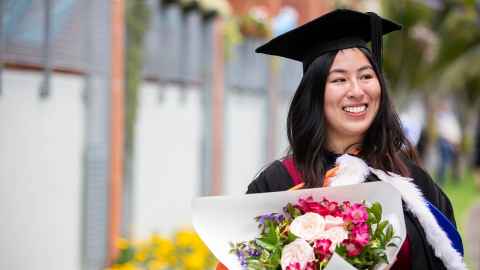 Lin graduated in November 2020 with a Bachelor of Commerce and Science conjoint degree, majoring in management, international business, psychology and statistics.
Now based in Wellington, where she is employed in a two-year graduate programme run by Govtechtalent, Lin has finally been diagnosed with a condition called Complex Regional Pain Syndrome. It's a disorder of the nervous system associated with previous injury, leaving your brain registering pain and responding with a host of symptoms.
Looking back, Lin says she is so thankful for all the support she received from SDS. She ultimately plans to work in the area of cyberpsychology, a developing field that looks at the impact of technology on our cognitive processes and actions.
"It's been a long journey to get here, one I couldn't have done alone. I owe my degree to the immense support I received from the University's Health Services, Equity Office and loved ones," says Lin.