Get one-on-one course advice to help you with planning your degree and choosing courses.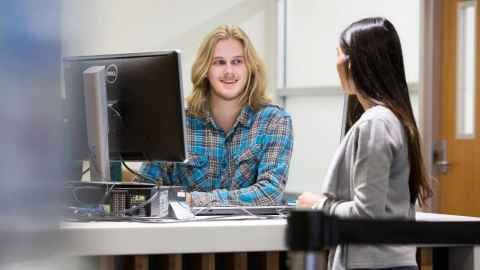 The University of Auckland will be holding drop-in Course Advice sessions throughout June and July 2017 in Auckland City.

Whether you are a potential undergraduate student looking to study at the University of Auckland, or a returning or postgraduate student, don't miss this opportunity to get free one-on-one course advice and degree planning help for the year ahead.
Our course advisers will:
Discuss your career aspirations and help plan your course of study
Assist you in planning your degree and courses that are right for you
Help you enrol in your course

No appointments are necessary for these informal Course Advice sessions. Just bring along yourself (no documentation needed), and a support person if you wish.
If you're unable to attend the Course Advice sessions below, we are able to organise one-on-one appointments face-to-face or via Skype.
Please call us on 0800 61 62 63 or email studentinfo@auckland.ac.nz.
Locations and dates
Auckland – City Campus
Date: Monday 19 June - Saturday 22 July 2017
Time: 10am - 6pm Monday - Friday, 10am - 4pm on Saturday
Location: General Library, University of Auckland, Alfred Street, Auckland City