Business Analytics involves transforming data into valuable insights, enabling businesses to make effective decisions and gain competitive advantages.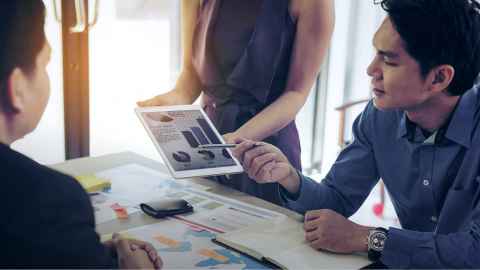 Subject overview
In all spheres of personal and professional life, data is increasingly being created and used in digital forms. A major in Business Analytics will equip you with the skills to work with digital data effectively, using state-of-the-art information tools. You will learn how to source and transform data, gain insights using predictive modelling, visualise data and convey compelling data stories.
Where can Business Analytics take you?
In the digital age, almost every profession, discipline, and industry requires working with data. Skills in business analytics will prepare you to be more productive and employable in any career or industry you choose.
Potential careers include:
Business reporting consultancy/analysis
Business data and insights consultancy/analysis
Digital insights marketing/analysis

Knowledge management
Project management
Business intelligence consultancy
Business analytics consultancy
Explore your study options in Business Analytics