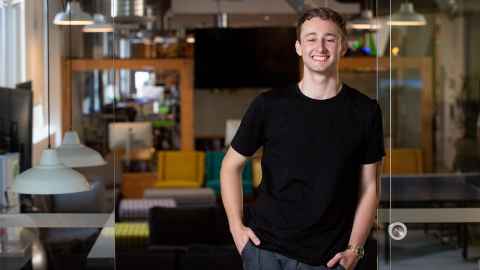 Overview
Across industries, in the commercial and not-for-profit sectors, government and education, organisations are generating vast amounts of data, which has increased the demand for professionals who know how to interpret and analyse that information, draw insights from the data and communicate the story behind the numbers.
Business analytics professionals deploy their knowledge of data analysis concepts, theories and tools to produce information organisations can use to:
Boost process and cost efficiency

Drive strategy and change

Monitor and improve financial performance 
Identify future needs and create solutions to meet those needs

Source: Forbes
Current trends in business analytics
The rise and rise of big data
Increasing importance of mobile and wearable technology data
Increasing uptake of cloud-based analytics

Predictive analytics
What does the future hold?
According to the U.S. Bureau of Labor Statistics (BLS) projects the field to grow by 11% from 2021 to 2031, which is much faster than the average for all occupations.

You don't need a crystal ball, therefore, to predict that data analytics professionals with business knowledge will become more highly valued and sought-after in future. A degree that includes Business Analytics along with other business knowledge will go a long way towards future-proofing your career.

* Source: Forbes
What skills and attributes can I gain from my Business Analytics major?
An in-depth understanding of business analytics concepts and theories
High level of technical and software knowledge
Analytical skills
Ability to think strategically
Problem-solving skills
Presentation skills
Collaboration and communication skills
Relationship-building skills
Good attention to detail
Ability to work under pressure and meet deadlines
A commitment to ongoing learning
Business analytics career options
Unlike data scientists, who need advanced analytics and computation skills, business analytics professionals need both an understanding of analytical techniques, and relationship building/communication skills, as they spend a lot of time interfacing with people. Their primary goal is to enable sound business decisions based on relevant data. Potential careers include:
Business analytics consultant
Business consultant
Business data and insights consultant/analyst
Business intelligence consultant
Cyber security specialist
Data quality manager

Digital Fintech business analyst
Forensic computer analyst
Knowledge management specialist
Marketing analytics and automation
Project manager
Systems analyst
Where do Business Analytics graduates work?
With a major in Business Analytics you could work in almost every sector including finance, consulting, manufacturing, health, education, marketing and sales, local and central government.
University of Auckland clubs and societies for Business Analytics students
Beta Alpha Psi – Auckland Chapter (BAP)
Beta Alpha Psi (BAP) is an international honours organisation for accounting, finance and information systems students and professionals. BAP recognises academic and professional excellence and complements members' formal education by providing self-development opportunities and networking among students, faculty and professionals. Learn more

More clubs and societies at the Business School
Professional associations for Business Analytics students and graduates
Useful resources
Careers New Zealand
The Careers New Zealand website provides useful salary information for a range of business and industry roles, as well as information on the difference a qualification makes to what you are paid, and advice on negotiating your salary. You can also search for salary information by job.
Prospects
Prospects is a UK based organisation that provides graduate career information.
Inside Careers
Inside Careers specialises in finance careers in the UK. You'll find information on the following career sectors: actuaries, insurance, pensions, investment banking, chartered accountancy, tax and management consultancy