Clinical Psychology is the branch of psychology concerned with the assessment and treatment of mental illness and behavioural problems.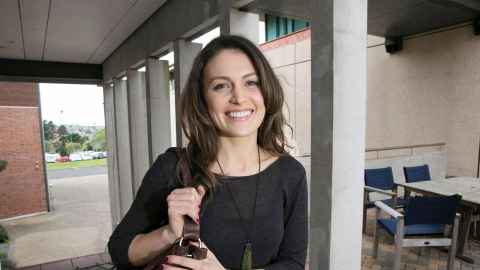 Subject overview
Clinical psychologists are involved in professional practice, research, teaching and supervision, programme development and evaluation, consultation, public policy and other activities that promote psychological health in individuals, families, groups, organisations and communities.
Our clinical training is based on the Scientist Practitioner Model and our philosophy emphasises the value of research. We also recognise that existing research knowledge must be adapted to the particular needs of any client, as well as to the distinctiveness of the Aotearoa/New Zealand context. Our teaching reflects the commitment of the clinical staff at the School of Psychology, and the University, to tangata whenua in terms of the Treaty of Waitangi. It is expected that, when conducting assessments, formulations and treatment interventions, students consider these and other cultural, social and economic origins of, and solutions to, mental health problems.
We train students to work with mental health problems and recognise that models and practices have to be adapted to meet the needs of different population groups.
We welcome research proposals in topics relating to our key research specialisations:
Adult mental health
Child and adolescent mental health
Clinical neuropsychology

Family psychology including divorce and stepfamilies
Forensic psychology
Psychotherapy
Trauma
Where can Clinical Psychology take you?
A career in Clinical Psychology allows you to work in human service fields, including the District Health Boards, the Department of Corrections Psychological Services, private practice and other social welfare and counselling agencies.
Explore your study options in Clinical Psychology