Economics is available for students at both the Business School and the Faculty of Arts.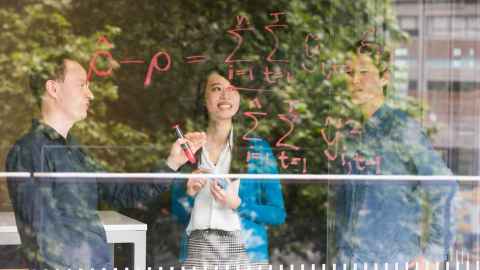 Subject overview
During your studies you will develop frameworks and methods for analysing social and economic issues. You will gain an understanding of strategic decision-making and an ability to view issues within a national or international context. The emphasis is on developing your competence in economic analysis and applying this to real-world issues.
Our students enjoy research-informed teaching from academics at the leading edge of their discipline. Graduate students receive a rigorous training in current economic methodology and undertake their own research at the frontiers of the field.
Our staff have PhDs from some of the best universities in the world and are among the top-ranked researchers in New Zealand. They are active nationally and internationally at conferences and in publishing their research.
Where can Economics take you?
Studying economics is a pathway to productive and rewarding work in corporations, small and medium enterprises in the private sector, or public sector organisations. A postgraduate qualification opens up further opportunities.
Potential roles include:
Consultant to commercial banks or financial institutions
Analyst for the Reserve Bank, Treasury, government departments, consulting firms or research institutes
Trade policy adviser
International trade consultant
International business manager
Financial market analyst
Trade negotiator for New Zealand at the World Trade Organisation (WTO) in Geneva or in the Ministry of Foreign Affairs and Trade (MFAT) in Wellington
Adviser for a NGO (non-governmental organisation)
Economics expert in a management consulting firm
Explore your study options in Economics