Postgraduate study in International Law
What can you study in International Law?
You can choose to have your LLM or MLS degree awarded in International Law. To do this, you must complete a minimum of 90 points of the 120 points for the degree in this specialisation.
International Law is an area of growing reach and importance. We have both generalist and specialist teachers and researchers in this field. 
Specialisms include:
Armed Conflict Law
International Criminal Law
International Environmental Law
International Litigation
International Trade Law
Law of the Sea and Antarctica
International Dispute Resolution
International Economic Regulation
Counterterrorism Law
International Relations and Globalisation
Each year we invite teachers to present a roster of subjects. The course line-up of subjects changes annually. 
Recent courses have included Law of the Sea, Globalisation and the Taxation of Foreign Investment, International Company and Capital Markets Law, International Insolvency Law, International Commercial Arbitration, and Internet Governance.
Courses
Explore the postgraduate courses you can take for an International Law major:
Graduate story: Rohan Chauhan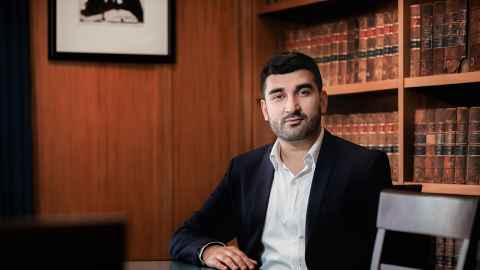 Rohan Chauhan has completed his Master of Laws in International Law part-time and is a Senior Tax Consultant at KPMG New Zealand.
Scholarships and awards
Each year the University of Auckland awards scholarships and prizes to thousands of students.
Find out about the scholarships you may be eligible for, search available scholarships or begin an application by visiting Scholarships and awards.
Help and advice