Balancing work, family, and study commitments can be tricky. Here are some things that could help.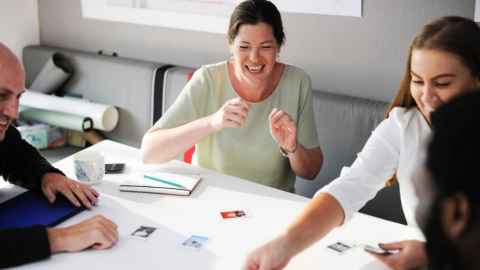 It's never too late to go back to University. If you're looking to learn new skills, boost your earning potential and land your dream job, our wide range of study options can help you get on the road to success.
Further study at the University of Auckland gives you the opportunity to achieve your academic goals and position yourself for the next exciting step in your career. Whether you choose one of our taught or research programmes, you can expect to build your confidence, challenge your thinking and get the edge you need in a competitive job market.
We offer many opportunities for people who are thinking about returning to study, including:
Over 150 taught and research postgraduate programmes to choose from.
$40 million in postgraduate scholarships and awards each year that you can apply for.
Extensive pastoral and learning support whenever you need it.
The University of Auckland is also ranked first in New Zealand for Graduate Employability. When you finish your studies, you'll be equipped with the skills you need to see you through the next step of your journey.
We're here to support your success
Returning to study can be a challenging decision, but we're here to make your transition as easy as possible. We have an extensive range of services available to help ensure your success, including academic and personal support options. We can also assist you with everything you need when it comes to planning the next step in your career.
Learning support
Preparing for your return to study doesn't have to be hard. Our Student Learning Services team provides support, resources and workshops to help you brush up on your study skills. The School of Graduate Studies is also a great place to call on for advice for doctoral students.
Career support
The Career Development and Employability Services team is here to help support you as you navigate the world of work. The Academic Career Advancement Programme also presents a series of regular seminars, with a focus on careers in academia, teaching and research. Alumni Connect is another mentoring tool that connects students seeking career advice with graduates who are willing to share their experience and expertise.
Personal support
As a postgraduate student, you can access a comprehensive range of personal support services, including health, medical and counselling services. The Student Disability Services team also offers support and guidance for students living with disabilities. If you're a parent, you'll have a range of options available around campus, such as parent spaces and early childhood centres.
Māori and Pacific support
The Pro Vice-Chancellor Māori and Pro Vice Chancellor Pacific Office's Kaimanaaki and Pacific Equity Adviser provide advice and guidance to help ensure the success of our Māori and Pacific students. They also host networking events for Māori and Pacific postgraduate students throughout the academic year.
See the full list of postgraduate support options.