A brief overview of the history of Old Government House, one of Auckland's most storied landmarks.
Step back in time
Information about the availability of catering from Old Government House (OGH) during Covid-19 at Level 2
Find out more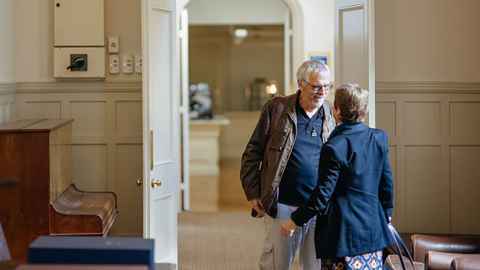 Information about the on-site bar, cafe, and membership options for University staff, PhD candidates and Society members.
Join the club
Need an event space? Old Government House rooms can be reserved for University staff, students and the public.
Make a booking
Say hello to Governor Grey, Old Government House's feline resident and social media star.
Follow on Facebook