Information for Golden Graduates
Our connection to the University of Auckland is something we carry with us throughout our lives.
Who are our Golden Graduates?
You're a part of this special group if you graduated from the University of Auckland 50 or more years ago or if you're a graduate aged 70 or over.
What are the benefits of being a Golden Graduate?
Golden Graduates Lunch
One of the main benefits is that you will be invited each year to our Golden Graduates Lunch. At this annual reunion you can:
Enjoy a delicious two-course meal with wine
Meet up with fellow graduates
Hear University news from the Vice-Chancellor
Find out about stimulating research at the University
Network and make new friends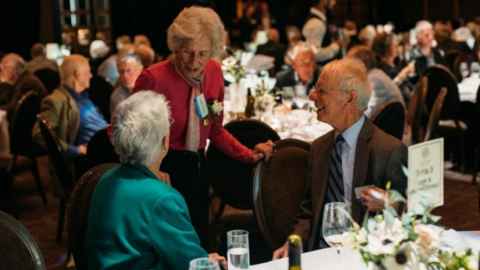 Lifelong learning
Public lectures and seminars on campus
The University offers many fascinating lectures every month that are free and open to members of the public.
Library discount for alumni
Alumni are entitled to a 30% discount on associate memberships to the University Library, ensuring continued access to knowledge and resources after graduation.
Find out more about the Library discount
Public Programmes
Public Programmes provides you with opportunities to learn about cutting edge research, stimulate your thinking, engage with important issues and debate your ideas with others. Programmes include overseas study tours, courses and the opportunity to attend lectures at the University alongside current students.
In a relaxed and friendly atmosphere, you'll explore new areas of personal and professional learning and gain new skills and knowledge. What better way to explore your passions and stretch your mind. We invite you to participate in the diverse learning opportunities offered and look forward to welcoming you to the University of Auckland Public Programmes either as a returning student or a new lifelong learner!
Visit the Public Programmes website
Free Massive Open Online Courses (MOOCs) from the University
The University currently offers 3 MOOCs via Future Learn, with courses on critical thinking, data insights and academic integrity
Other alumni benefits
Discounts with Goldie Wines and Auckland University Press are some of the additional alumni benefits you may be interested in.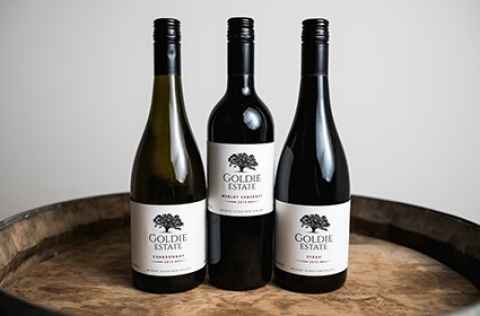 How does the University keep in touch with its Golden Graduates?
Through:
Ingenio magazine, mailed to your postal address – or sent to your email address if you prefer
The monthly @auckland electronic newsletter, sent to your email address
University News, published each month

An email on your birthday, with a special birthday offer
Update your details
To make sure you receive these communications, please let us know if your contact details change. You can update your details by filling out the form on our website: www.alumni.auckland.ac.nz/update
Or you can contact us by email or phone:
Our Alumni Relations and Development staff are here to assist you.
Giving back