Delayed Distinguished Alumni Awards a chance to change things up
Each year the University recognises alumni who have made the mark in society over the years. In 2021, five more will be celebrated in a new-look event.
In 2020, the annual Distinguished Alumni Awards (DAA) ceremony was deferred because of Covid-19.  The four outstanding alumni named in 2020 are being honoured, together with an additional awardee, at a new-look event on 29 May. The 2021 DAA celebration has been renamed Taumata to reflect the University's new name in Māori, Waipapa Taumata Rau, which means Waipapa, place of many peaks.
Andrew Grant
BE (Civil Engineering), 1989; Master of Politics, Philosophy and Economics (Oxford)

Andrew went to Onehunga High School. Since winning a Rhodes Scholarship to Oxford, he has had a career in sustainable economic development. He is a senior partner at McKinsey & Company, a global management consultancy that assists businesses, governments and the social sector to transform their organisations using technology and sustainable business practices.

Greatest achievement: "Professionally, I'm proud of the amazingly talented Kiwi business people and firms I've had the privilege of helping unleash on the global stage, where they have thrived.
"But I'm most proud of my amazing wife and five kids, who have been such an awesome team in giving me the opportunity to have had such a global life and career ... they now get to enjoy the wonder of living in New Zealand."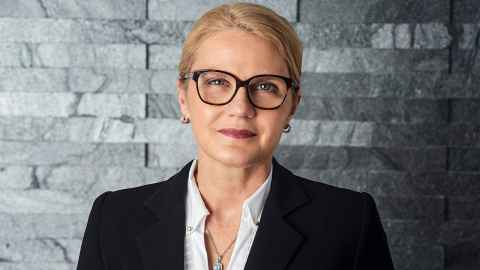 Dame Helen Winkelmann
BA/LLB, 1987
Dame Helen became Chief Justice of New Zealand in March 2019, the second alumna to hold the position (Dame Sian Elias, her predecessor, was the first). Prior to the role, she was a judge in the Court of Appeal for four years, part of the first all-female bench in Court of Appeal history. Earlier, she was appointed a High Court judge in 2004 and a Chief High Court judge in 2010.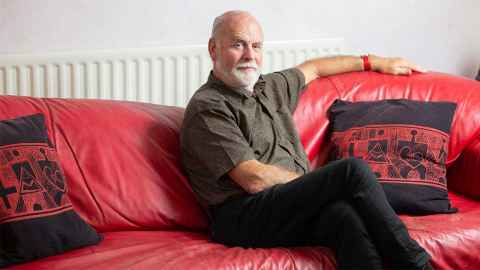 Distinguished Alumnus Jeremy Salmond 
Master of Architecture, 1983

Jeremy Salmond, QSO, is the founding director of Salmond Reed Architects, and an award-winning architect who specialises in the conservation of historic buildings.

Greatest achievement: "The restoration of the Auckland Jewish Synagogue. It was hugely important to me because I didn't expect to be given the entire job to do. I was working with another design architect, but in the end he was less interested in the old building so I ended up doing all that and it was a wonderful experience ... just wonderful."

Read a feature about Jeremy.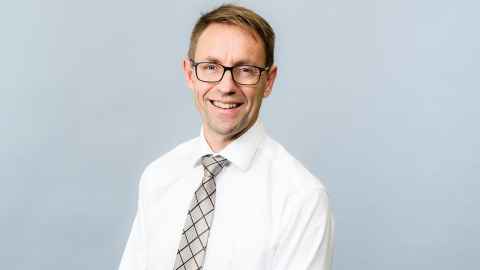 Ashley Bloomfield

BHB (1988), MBChB (1991), Master of Public Health, 1997
As Director-General of Health, Dr Ashley Bloomfield steered New Zealand towards elimination of Covid-19. Ashley's career has included clinical work, public health medicine and non-communicable disease prevention and control. He has worked for the World Health Organisation in Geneva, and as director or chief executive of Capital and Coast, Hutt and Wairarapa district health boards, before taking roles at the Ministry of Health that led to his current position.

Greatest achievement: "Helping to protect New Zealanders from a 'one in 100 years' global pandemic."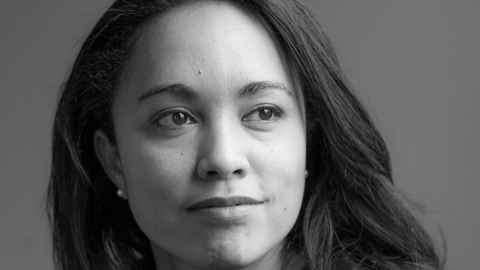 Courtney Sina Meredith (Young Alumna of the Year)
BA, English and Political Studies, 2010
Author Courtney Sina Meredith is director of Tautai Contemporary Pacific Arts Trust and has been selected for many international writers' residencies, including the prestigious Fall Residency at the University of Iowa where she is an Honorary Fellow in Writing.
Courtney is the author of a play, Rushing Dolls (2010); poetry collection Brown Girls in Bright Red Lipstick (2012); a short-story collection, Tail of the Taniwha (2016); an historical children's book The Adventures of Tupaia (2019); and a new poetry collection, Burst Kisses on the Actual Wind (2021).
Greatest achievement: "The love of my stepsons; family is my spiritual anchor. And professionally, it's being able to spend my days working in the arts with inspiring people whom I truly believe in."
Make a nomination for the 2022 Distinguished Alumni Awards from this page. 
The Distinguished Alumni Awards Taumata will take place on 29 May 6.30-8pm and be livestreamed. 
This article first appeared in Ingenio Autumn 2021.