In lockdowns, what are we watching and reading?
A recent Ingenio survey of members of the University's 40 Under 40 included this smart group's tips for books, viewing and listening. So we're sharing the most-nominated for some lockdown inspiration.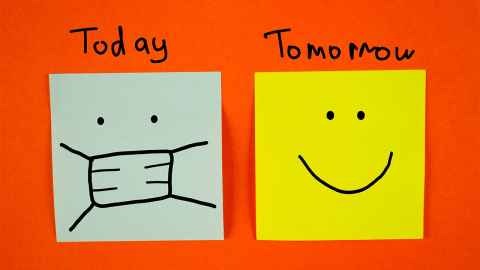 When asked what book or movie had influenced them, our 40 Under 40s from the past five years nominated more than 50. These included documentaries and TED Talks on topics from climate change to personal development.
No single book or film stood out in the polling, but a few that scored several mentions included: Sapiens – A Brief History of Humankind by Yuval Noah Harari; The Power of Now: A Guide to Spiritual Enlightenment by Eckhart Tolle; and A Life on Our Planet by David Attenborough. 
Here's the full list for anyone locked down and looking for inspiration. 
Personal & Professional Development
• Start with Why – Simon Sinek
• Meditations – Marcus Aurelius
• Power of Now – Eckhart Tolle
• I Thought It Was Just Me – Brene Brown
• How to Talk to Anyone – Leil Lowndes
• Lost Connections – Johann Hari
• Grit: The Power of Passion and Perseverance – Angela Duckworth
• Flourishing – Maureen Gaffney
• Dare to Lead - Brene Brown (podcast)
Inspiration / Life Lessons
• The Alchemist – Paulo Coelho
• Man's Search for Meaning – Victor Frankl
• Zenzele: A Letter for My Daughter – Nozipo Maraire
• Dear World, How Are You? – Toby Little
• Found on 49 (YouTube documentary)
• Capernaum (film)
Biographies
• Helen Kelly: Her Life – Rebecca Macfie
• I Am Greta (documentary)
• Journey Towards Justice – Kim Workman
• Inside Bill's Brain: Decoding Bill Gates (Netflix)
Innovation and creativity
• The Fifth Discipline: The Art and Practice of the Learning Organisation – Peter Senge
• The Innovation Blindspot: Why we Back the Wrong Ideas and What to Do About it? – Ross Baird
• Big Magic – Elizabeth Gilbert
Race Relations / Cultural Perspectives
• The Woven Universe – Rev. Maori Marsden
• Raising White Kids in a Racially Unjust America – Jennifer Harvey
• Between the World and Me – Ta-Nehisi Coates
• Braiding Sweetgrass – Robin Wall Kimmerer
• Research Is Ceremony: Indigenous Research Methods – Shawn Wilson
• The Best of e-Tangata – Tapu Misa & Gary Wilson
• Biased: Uncovering the Hidden Prejudice That Shapes What We See, Think and Do
– Jennifer Lynn Eberhardt
• Imagining Decolonisation – Moana Jackson
Business & Economics
• No Rules: Netflix and the Culture Revolution – Erin Meyer & Reed Hastings
• Freakonomics – Malcolm Gladwell
• Doughnut Economics – Kate Raworth
• The Economy of Cities – Jane Jacobs
• Growth Fetish – Clive Hamilton
• No Filter: The Inside Story of Instagram – Sarah Frier
• Bad Blood: Secrets and Lies in a Silicon Valley Startup – John Carreyrou
• The Everything Store: Jeff Bezos and the Age of Amazon – Brad Stone
• Super Pumped: The Battle for Uber – Mike Isaac
• Legacy: What the All Blacks Can Teach Us About the Business of Life – James Kerr
• The New New Thing: A Silicon Valley Story – Michael Lewis
Environment and Climate Change
• A Life on Our Planet – David Attenborough
• How to Avoid a Climate Disaster – Bill Gates
• Before the Flood (documentary)
• The Overstory (novel) – Richard Powers
• The Third Chimpanzee – Jared Diamond
Technology
• The Age of A.I. (documentary)
• The Social Dilemma (Netflix)
Other Recommendations
• Sapiens: A Brief History of Humankind – Yuval Noah Harari
• The Wisdom of Trauma (film)
• Teen Brain – David Gillespie
• Factfulness – Hans Rosling
• Nine Pints: A Journey Through the Money, Medicine and Mysteries of Blood – Rose George
• The Broken Estate: Journalism and Democracy in a Post-Truth World – Mel Bruce
This is a companion online item to a wrap of 40 Under 40s in the past five years, that appeared in Ingenio Spring 2021.