Five years of 40 Under 40: members share their insights about society
In 2021, the 200th member of the University of Auckland's 40 Under 40 has been added to the cohort. Ingenio surveys those inducted 2017 to 2020 to hear their insights on global issues and what makes them happiest.
As the world becomes ever more complex, what do the next generation of leaders think about the issues they will be required to navigate in the future? More importantly, what ideas do they have for change?

The University's 40 Under 40 members provide an ideal sample group to take the pulse of this emerging generation. Equally split by gender, ethnically diverse, representative of all fields of study and with around 40 percent living overseas, this cohort of achievers represents some of the University's most enterprising graduates.

When it comes to the top three issues that concern them, it's no surprise that climate change and the environment rated highest, with almost 80 percent of respondents expressing frustration at the slow progress in addressing the issue of climate change.

Hannah Hong (BSc) is director of skincare company Lemon & Beaker.
"People keep consuming environmentally non-sustainable products and services simply because they are available," she said. "I believe we need to ban more non-sustainable products and services."

Rising inequality and the implications of Covid-19 also featured prominently. Other issues included mental health and well-being, systemic racism and critical race theory. Disinformation and the negative influence of social media in promoting conspiracy theories were also mentioned by many respondents.

At the risk of being parochial, Prime Minister Jacinda Ardern was the only stand-out individual to emerge as the most admired leader – nominated by around 20 percent of respondents. "Politics aside, she exemplifies what a female leader brings to a leadership role," said China-based Jennifer Ma (LLB), founder of early childhood education brand, Little Oasis.

Tesla and SpaceX founder Elon Musk also received several nominations. As Graeme Fielder (PhD, molecular medicine), vice-president of Gene Therapy NewCo, noted: "His combined ability to see the future and achieve it while putting everything on the line is inspiring."

Interestingly, almost 20 percent of respondents said they didn't particularly admire any of the world's leaders.
"These days, leaders lack decision-making ability and don't have a clear long-term agenda," said Jimmy Peng (PhD Engineering), an assistant professor at the National University of Singapore.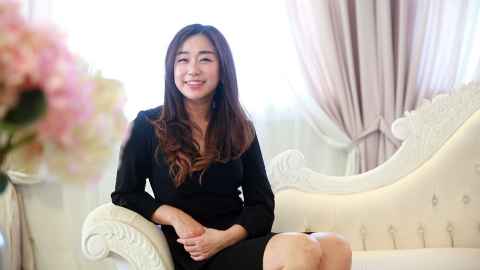 People keep consuming environmentally non-sustainable products and services simply because they are available.
If given the opportunity to change just one aspect of New Zealand, respondents nominated a wide range of issues, from eliminating the infamous tall poppy syndrome, racism, reducing child poverty and addressing rising inequality through to a greater focus on innovation and championing the arts.
Improving New Zealand's connectedness with the rest of the world was also raised by numerous respondents. Coach and facilitator Shruthi Vijayakumar (BA, economics/politics), co-founder of Emerge Institute, suggested, "creating spaces within organisations where different knowledge systems and world views could be actively considered".
While no one dominant issue emerged, there was an obvious concern expressed about New Zealand's growing divide between the haves and the have-nots.

Survey participants were also asked what they believed the University of Auckland should be teaching students for their futures. There was no shortage of suggestions, including a greater focus on critical thinking, problem-solving and creativity. Carl Adams (MA, development studies), Tearfund international programmes director, suggested the development of "engaging tools and approaches used in the workplace that help bridge the gap between university life and the demands of the workplace".

Many respondents raised concerns that degree programmes need to be more relevant to future career paths and reflect the changing nature of the world graduates are entering. A recurring theme was that universities need to teach students how to learn in a way that opens their minds and challenges them to be bolder in their outlook.

Regarding Covid-19's impacts, apart from missing international travel, the vast majority of respondents commented positively about the benefits that have come from lockdowns and remote working.

"Surprisingly, it has made our business bigger and stronger," commented one respondent, who didn't wish to be identified.

For others, it allowed them to put things into perspective.
"It has made me step back and think about the value of time and spending more of it with my children, extended family and friends. It has also got me thinking about how improved flexibility could work for families to increase time spent together," said Jaime Short (BSc, Anthropological Science/Geography), environmental consultant for Tonkin + Taylor.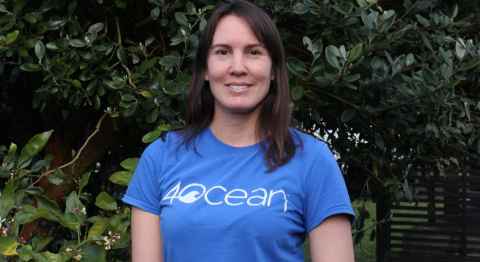 [The pandemic] has made me step back and think about the value of time and spending more of it with my children, extended family and friends.
Some spoke about a more confronting experience. Dr Simon Talbot (MBChB), who is a plastic and reconstructive surgeon at Harvard Medical School in the US, said: "Covid has had an incredible impact. As a medical professional, I have personally watched people die unnecessarily and have been horrified by the political divisions Covid has created."

Demonstrating the importance of ongoing learning, more than two-thirds of respondents said they plan to undertake further studies to keep up with the increasing complexity of the world.

Finally, for all their success, when it came to what makes them happy, perhaps the most truthful answer from one respondent, "I don't know", highlights the difficulty of answering this vexing, age-old question.

While almost everyone mentioned spending time with family, others noted the satisfaction that comes from sharing their talents or, as orchestral conductor Tianyi Lu (BMus Hons) put it, "empowering people to realise their potential through compassionate servant leadership".

Jenny Chu (Engineering/LLB Hons), a procurement specialist with the Asian Development Bank in the Philippines, said it's about "making a difference while challenging myself and making those around me happy".
But founder and CEO of The Spinoff, Duncan Greive, perhaps summed it up best: "Everything being in its place personally and professionally, though I admit it doesn't happen very often."
Story by Andrew Patterson
Note: Qualifications listed were completed at Auckland. Alumni may have gained further qualifications elsewhere.
BOOKS AND FILM TIPS
When asked what book or movie had influenced them, our 40 Under 40s from the past five years nominated more than 50. These included documentaries and TED Talks on topics from climate change to personal development. No single book or film stood out in the polling, but a few that scored several mentions included: Sapiens – A Brief History of Humankind by Yuval Noah Harari; The Power of Now: A Guide to Spiritual Enlightenment by Eckhart Tolle; and A Life on Our Planet by David Attenborough.
Documentaries nominated included Inside Bill's Brain (Netf lix), about the mind of Bill Gates; I Am Greta, profiling climate activist Greta T hunberg; and Found on 49 (YouTube) detailing a dramatic sporting setback that became the basis for a personal triumph.

See related links sidebar for the full list.