Research-based ideas to tackle youth mental health
Feature: There would be few who haven't faced stress or anxiety during the pandemic. But the mental health of young people is a big concern. University of Auckland experts talk to Owen Poland about ideas to spark change.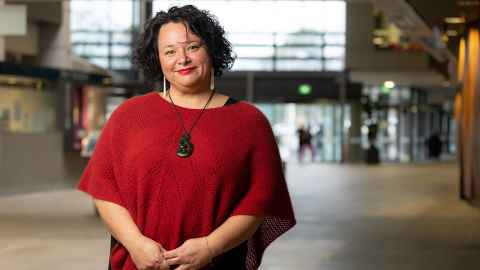 Hardly a week passes without another glaring headline about mental health, whether it be RNZ's 'Mental health well-being worse since pandemic' or the New Zealand Herald's 'Child psychiatrists overwhelmed'.

One of the greatest concerns is the rapid increase in mental health challenges among the nation's youth, with 23 percent reporting symptoms of depression – nearly double what it was just ten years ago. Sadly, the suicide rate for adolescents (aged 15-19) is the second-highest of 41 OECD countries, behind Lithuania (Unicef Report Card 2020). University of Auckland researchers are well aware of Aotearoa New Zealand's persistent and pernicious challenge with the decline in the mental health of its young people, a challenge exacerbated by the pandemic.

As one of the principal investigators for the Youth2000 survey series, a research project that ran over 20 years, Professor Terryann Clark says that well before the pandemic there was evidence of a dramatic increase in depressive symptoms among young people.
The most recent version of the survey, in 2019, involved around 7,900 young people in a third of the secondary schools in Auckland, Northland and Waikato and was nationally representative of the population.

It revealed 29 percent of all girls and 38 percent of Māori girls had significant depressive symptoms, and the overall rate of depressive symptoms for secondary school students rose from 13 percent to 23 percent in the seven years since the previous survey in 2012. 
Suicide attempts also increased, with 5 percent of all boys and 9 percent of Māori boys reporting they had made a suicide attempt in the previous year. Overall, the rate of attempted suicide increased in boys and girls from 3.9 percent to 6.3 percent in seven years. 
As well, 20 percent of respondents said they wanted healthcare but couldn't access it and that rose to 27 percent for Māori students. 
There's an increase in young people saying they're distressed, and they often feel like there are no solutions or they're feeling quite helpless.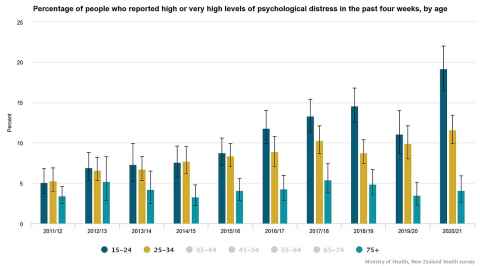 The dial is even harder to shift in a pandemic.
"There's an increase in young people saying they're distressed, and they often feel like there are no solutions or they're feeling quite helpless," says Terryann (known as 'TC'), from the School of Nursing in the Faculty of Medical and Health Sciences (FMHS).
"Our clinicians and our young people are saying they're finding things very tough right now. And actually, why wouldn't they? It'd be crazy if we were all super happy, with a global pandemic happening."

While lockdowns may have had positive outcomes for some adolescents whose families weren't worried about housing, food or job security, TC says it could be a really distressing time for families who didn't have those things.

"If families are stressed, it's going to impact the well-being of their children," she says.

The University's Pro Vice-Chancellor Pacific, Associate Professor Jemaima Tiatia, is a board member on the Mental Health and Wellbeing Commission. Jemaima says digital anxiety caused by hybrid teaching and learning, and social anxiety triggered by having to re-engage at school, are just some of the pandemic-related factors that can increase depression.

Research shows that young Pacific peoples, for example, have the nation's highest rates of depression and anxiety and are also three times more likely than all young people to attempt suicide. She says the issue has been exacerbated by the worsening socio-economic and health challenges caused by Covid-19 that have led many students to quit education.
"Students are dropping out of their degrees or from school because they're having to work," she says. "All of these things affect mental health and well-being."
People think it's a single problem with a single magic-bullet solution; it's not.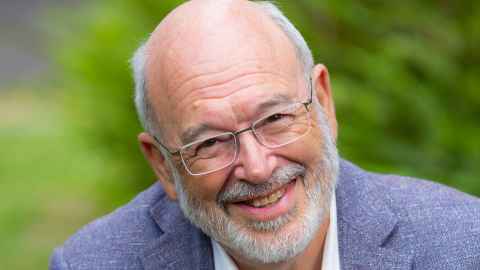 Early intervention needed
Professor Sir Peter Gluckman, a paediatrician and director of the University of Auckland's independent think tank, Koi Tū: The Centre for Informed Futures, says there's no single reason for the rising numbers of children and teens experiencing depression, anxiety, eating disorders, self-harm and a lack of resilience.

"It's a complex issue, but it's a multi-dimensional problem that can relate to the way children are reared, educated, early life experiences and so on."

Sir Peter says while improvements to mental healthcare are important, both in investment and recruitment, early intervention is the key to change.
"If between conception and three years of life the brain is challenged in its development, then it is impaired and, through life, they'll have deficiencies in their ability to regulate emotions.

"Add to that all the things that happen in adolescence, with society changing boundaries. That puts on more pressure. If early life experiences have impaired psychological resilience, alongside greater stresses in adolescence coming from social media and from living in an uncertain world, then you can see the challenges."

He says the situation hasn't just been created by the pandemic.
"We have seen around the Western world a doubling to tripling of young people with psychological distress in the past 15 years. This cannot be ignored. It's not just social media. It's not just digital media. There have been lots of other sociological changes … including more maternal stress.

"People think it's a single problem with a single magic-bullet solution; it's not. But there's no use waiting until these kids fall off the cliff. We should prevent that by focusing on the early years. We invest poorly in the early years in New Zealand.

"We must also be more willing to think about how the education system, as well as the parental system, can stop children falling off the cliff.

"We have to admit that the environment we've created for young people, in all sorts of ways, is not a healthy one."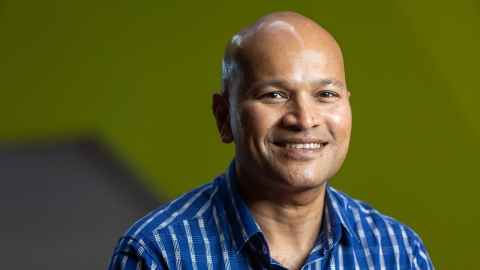 At the frontline, child psychiatrist Dr Hiran Thabrew, from the Faculty of Medical and Health Sciences, sees the mental health toll first-hand at Starship Children's Hospital.
"We had more than 5,500 young people present at hospital with self-harm in the past year."

While the pandemic is not the only cause, it was certainly a contributor. The grim statistics included a 50 percent rise in ten- to14-year-olds who came in for self-harm, and a threefold increase in those presenting with eating disorders.

The behaviour of those with autism or pre-existing behavioural difficulties also worsened quickly during lockdowns and there has been a lot more anxiety about returning to school.

"Kids who are prone to anxiety became more anxious and needed longer to settle in," says Hiran.

There is no easy answer for how to reduce the burden of poor mental health for young New Zealanders. The positive news is that researchers are investigating and trialling a range of responses, from preventative approaches, such as building resilience and community wraparounds, to providing better access to evidence-based advice and support in ways relevant to youth.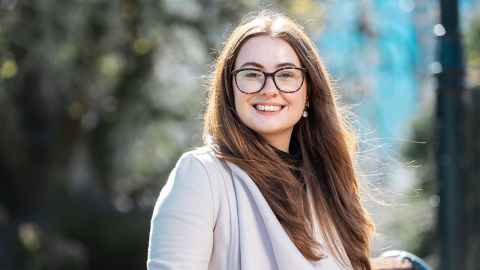 Young people don't engage in services that they don't
perceive as relevant to young people. They just don't show up.
Listening to the voices of youth is at the heart of a new study by Koi Tū, led by research fellow Dr Jessica Stubbing. It will explore the issues that contribute to poor youth mental health.

"Anxiety rates are going up. Depression rates are going up, self-harm rates are going up. What we still don't really have is a great grasp on why," says Jessica.

The first stage will canvass the views of youth by encouraging them to explore issues and bounce ideas off each other in what Jessica describes as a participatory collaborative approach.
"They're the experts on their experience with mental health and they're also the experts on what helps. What we know from international research is that young people don't engage in services that they don't perceive as relevant to young people. They just don't show up."

Research indicates that cultural disconnection also contributes to poor mental health, so Jessica's team will work with iwi and "tap into where young people are – go to their marae, their sports clubs, their churches, and really engage with young people at source".

Key adult stakeholders, including educators and mental health practitioners, will also be consulted to compare the similarities and differences in perspectives. The ultimate aim is to identify factors that can then be shared with a much broader audience.

"The goal is to present findings that can help determine spending and research development, especially as services transition into this new framework over the next few years under Health New Zealand."

One of the key issues is expected to be around the provision of quality services that are holistic and culturally receptive.

"Young people want dedicated, responsive treatment with a provider who can be flexible to their needs and properly explain a treatment plan. The providers need to be adaptive to what's coming up for them too."

The two-year project is being funded by the Rank Group, owned by Graeme Hart, and Jessica says such support reflects the fact that many New Zealanders are frustrated with the current system and want to see real progress that makes a difference to services and statistics.

"We have this fantastic funding and a group of people who are incredibly invested in understanding what is going on so we can fix the problem at the core."

Sir Peter says the research will be vital for the future.

"In this urgent crisis, we need to recognise that factors that matter for one child may be different from factors affecting another child in a different context.
"So, what might impact the emotional status of a recent young Asian migrant might be very different from factors affecting young Māori living in rural New Zealand. We need to know, so we can understand the services needed in each situation."
We need to do more listening than we do talking when we're learning from people in diverse communities.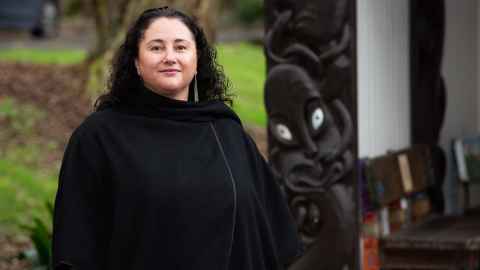 Boosting mana
"Help-seeking is really difficult in mental health because often the people who really need the help don't get it," says Professor Terryann Clark, who is the Cure Kids Chair in Youth and Adolescent Mental Health.

Around half of mental health disorders start by the age of 14 and childhood adversity such as poverty accounts for about a third of all adult mental disorders. Reducing poverty, therefore, would have a huge impact on reducing mental health issues in later life.

But there's something else that's vital to address – maternal mental health. Shockingly, around 50 percent of maternal suicides are Māori.

"We have to make sure our parents are well supported. Having a baby is tough. If you have mental health issues, precarious housing or you're already being judged for being pregnant, that's going to have a big impact on early childhood attachment and behaviours. Parents need supportive environments."

She says early childcare educators often spot issues in children and their families first, but what happens next is variable.

"If you ask our kohanga and our early childhood providers, they will tell you the children who are already struggling behaviourally. If we invest in them and their families early, then that would be a far better outcome than letting those behaviours grow and worsen over time."

She says supporting whānau, particularly in the absence of the village approach from days gone by, would allow parents to better connect with their children, improving the mental well-being of all.

TC is also a strong advocate for community-based services like School Based Health Services (SBHS).

"We're trying to create pastoral care teams within schools and the ability to be able to respond to young people in a much more holistic way so they don't just go for their sports injuries – they're also checking in on their mental health."

She says the situation for rangatahi Māori (Māori youth) is even more alarming than the overall rates.

"It's quite disturbing that young people have experienced racism from their healthcare providers, so it's not surprising that they're not accessing care."

Given the shortage of Māori psychologists and nurses, she encourages service providers to push the boundaries and look at solutions that are going to work for communities, "particularly for rangatahi Māori, because Māori have been really poorly supported in child and adolescent mental health and have really inequitable outcomes".

TC's Harnessing the Spark of Life project for the Health Research Council found that Māori youth wanted solutions based around whanaungatanga or kinship, which include connecting to whenua, spending time with people who matter and growing through shared experiences.

"While rangatahi do need access to mental health services, they felt that solutions that kept them well, and supported them in their whānau and communities, were much more powerful."

And she wants to ensure every young person has someone to talk to.

"Our young people and their families need to hear stories of successful responses to mental health and distress – that there are people out there who care, who want to make a difference and will help you."
The idea is not to assume we know what they need. It is having the ability to step away and allow them to present what is needed and work around that.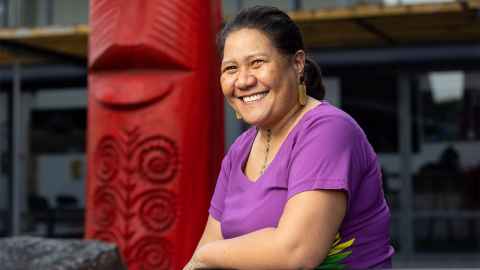 Power of community
Jemaima Tiatia is "big on community solutions" that are culturally nuanced and enable and empower youth spaces to foster a thriving environment. She supports the Level Up mentoring programme in South Auckland high schools and the Tula'i Pasifika Youth Leadership programme in West Auckland.

Both projects are youth centred to grow 'youth agency' or leadership around mental health and well-being and both involve a whānau approach.

"The idea is not to assume that we think we know what they need. It is having the ability to step away and allow them to present what is needed and work around that."

Increasing literacy in mental health is another key objective for Jemaima, who believes there needs to be greater awareness about issues affecting youth so that family and friends can "walk alongside that person or paddle with that person".

She says age shouldn't be a factor when it comes to leadership. "Young people's voices should be around the decision-making table."

Jemaima's HRC-funded projects include a study into how cultural identity, family environments and employment affect the mental health of almost 1,000 Pacific youth in South Auckland. It's being undertaken to improve mental health services.

Another project is centred around the Covid-19 experiences of Samoan women, with the aim of boosting support services for Pasifika women.

"What these studies are essentially trying to do is recommend solutions that resonate with the Pacific population," says Jemaima, who also researches the impact of climate change on mental health.
Through mental well-being and positive engagement with others, our sense of mana increases. The impact is transferable in multiple cultural contexts.
Mitey approach
A partnership with mental health charity the Sir John Kirwan Foundation and the University is behind the school learning programme Mitey.
Mitey is informed by international best practice and pioneering local research. Developed over two years and targeting Years 1-8, the bicultural programme for all children draws on the 'Mana Model' of student well-being, co-developed over the past decade by researchers including Professor Melinda Webber from the Faculty of Education and Social Work. The approach is Māori-centric but is effective across all cultures.

"All of us are born with mana; we're born with the potential to positively impact and transform the world around us," says Melinda. "The Mana Model is about how we can, as teachers, parents and students, work in ways that maintain the mana of others in our communities."

The model identifies five personal, family, school and community components that children need in order to thrive inside schools. There's an emphasis on the relevance of the Mana Model for teaching and learning from others, regardless of the child's cultural background.

"Through mental well-being and positive engagement with others, our sense of mana increases," says Melinda. "The impact is transferable in multiple cultural contexts."

Mitey is driven by the expertise of people who have worked in the community, from Sir John Kirwan himself to teacher educators and hired coaches who come from schools to develop customised programmes.

"Schools sit at the heart of our communities," says Melinda. "The Mitey programme honours the hard work of teachers and their commitment to community involvement."

As a social psychologist in education, Melinda says it's important to be aware of different worldviews in addressing youth mental health issues. "We need to do more listening than we do talking when we're learning from people in diverse communities."

She says various agencies involved in mainstream mental health could do more to communicate with each other and could learn more about how to establish and maintain enduring community partnerships. She uses the example of He Paiaka Tōtara, a group of Māori clinical psychologists who share good Māori clinical practice at an annual conference and through an active Facebook group.

"We could place more emphasis and responsibility on our organisations to allow us time to become part of things like that."

Melinda, whose Covid-19 research has focused on Māori, says there have been some positives, such as Māori and Pacific youth seeing their communities respond with resilience in tough situations by helping each other and sharing resources. But poverty and sickness still have a long-term impact on mental health.

"There will be some intergenerational transfer of stress and trauma onto young people that will remain for decades to come. Covid-19 has had a devastating effect in those ways."
Evidence-based skills
In response to the need for well-being interventions at the start of the pandemic, Dr Hiran Thabrew co-led a project at FMHS to quickly develop a mobile phone app called Whitu that teaches evidence-based skills to help those aged 13+ recognise and manage emotions.
While there are tens of thousands of apps worldwide that focus on well-being and relaxation, Hiran says the key point of difference with Whitu is that it was designed by a team that included Māori and Pacific researchers, who also contributed to the cultural appeal of the app. Whitu, meaning seven, comprises a seven-day plan – seven ways in seven days.

"It can teach young people skills efficiently in a way that's very cost-effective compared with other means that involve face-to-face therapy, groups or trained clinicians."

What would usually take up to five years to develop was trialled and launched within a matter of months with promising results.

"We were hoping that well-being in the group that used Whitu wouldn't worsen during a pandemic; it would stay the same. But it didn't just do that; it got better."

Hiran says well-being and mental health skills have never been taught effectively in schools and apps like Whitu could upskill students about mental health in the same way they learn about physical health. Given the stigma associated with face-to-face services, Hiran says it's logical to use cost-effective and efficient ways to reach young people who are digital natives.
"They're already doing a lot of their schoolwork online, on tablets and other devices. If you want to reach them, you need to work with what they are doing."

Another app co-developed by Hiran and launched in 2022 is Village, which helps young people communicate more easily when they're experiencing low mood, self-harm and suicidal ideation.
"The aim with that one is to help start a conversation or to make it easier for young people who are experiencing difficulty to talk with family and friends.

"Village creates a support network of five trusted individuals or 'buddies' to communicate with, and also educates everyone involved about what to say – and do – in practical terms."

In the end, you ultimately want people to be able to talk to each other in real life and not through their devices, but sometimes devices can help you start a conversation to make it comfortable."
This is the cover story from the University of Auckland's alumni and friends publication Ingenio, spring 2022 issue. 
To republish in part or full, contact editor Denise Montgomery at: ingenio@auckland.ac.nz
Services
Need to talk? Free call or text 1737 any time for support from a trained counsellor

Lifeline 0800 543 354 (0800 LIFELINE)

Youthline 0800 376 633, free text 234 or email talk@youthline.co.nz or online chat
Samaritans 0800 726 666

For University of Auckland students there are more resources through Te Papa Manaaki