Alumni around the globe: from gaming to geotech
If you ever wondered where that degree might take you, three University of Auckland alumni show that sometimes it can land people in unexpected places.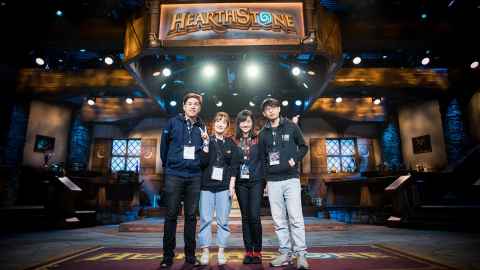 Amy Joo-yeong Kim
Seoul, South Korea
Amy Joo-yeong Kim knows all about change. The 31-year-old University of Auckland arts graduate spent the first decade of her life in Korea and the next in New Zealand.

But since 2011, Amy has been back in the Korean capital, Seoul, a city that never sleeps and a far cry from the "chill Kiwi vibes" she loved in New Zealand.

Fittingly, in a place brought to a global audience by the Netflix series Squid Game, Amy works in computer gaming and e-sports, for which her Bachelor of Arts in film, television and media studies, with a minor in drama, seems to have been tailor-made.

"The gaming industry is a form of 'new media' that was covered in one of my courses. Also, working in e-sports is closely related to live production, YouTube and Twitch streaming, and all the live studio experience I had at the University really helped to build my career."

Twitch.TV is a live online channel for gamers that at any time has more than a million viewers. If it flies under most people's radar, so too would the use of blockchain technology, the underpinning of cryptocurrencies such as Bitcoin, in game development.

But that's the cutting-edge of the industry in which Amy works at KakaoGames, following a six-year stint at Blizzard Entertainment, creator of two of her favourite games, World of Warcraft and Hearthstone.
When my tutor introduced the concepts of Bitcoin and mining in 2010, I remember being astounded.
Her new-media studies opened her eyes to blockchain.

"When my tutor introduced the concepts of Bitcoin and mining in 2010, I remember being astounded by this new thing that was happening in the world.

"If I could go back in time, that would be when I would return to, and I would start mining and investing."

A decade on, the mass adoption of blockchain in gaming is bringing about the same buzz.

"The most exciting aspect of my work is that I can contribute to pioneering gaming's next-generation technology," Amy says.

Another contribution she might make was also inspired by her time in New Zealand.

"I actually miss fish and chips so much that I am seriously considering opening a Kiwi-style fish and chip shop in Korea. I think they will sell."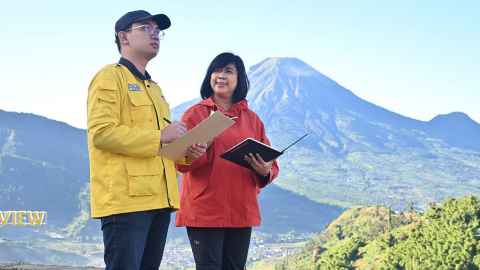 Dr Pri Utami
Yogyakarta, Indonesia
A feature of New Zealand's status as the 'shaky isles' is the abundance of geothermal fields, making the country a go-to place for international students eager to learn about this renewable energy source.
Pri Utami, whose home, Indonesia, is another geothermal powerhouse, first attended the University in 1994 for a short course in geothermal reservoir engineering.
After three further study stints at Auckland, she is now head of the Geothermal Research Centre in the Faculty of Engineering at Gadjah Mada University in Yogyakarta, a city of 375,000 people on Java. The island, about the same size as our North Island, has a population of 150 million.

"I studied in different years for different programmes and in between I returned to my country to work as a lecturer and researcher at Gadjah Mada University," Pri says.

A year later, she returned to Auckland for a postgraduate diploma in geothermal energy technology, followed by a research masters in geology three years later.
"My research field was Kamojang in West Java, one of the world's rare, steam-dominated fields."

She completed her masters in 1998 and then a PhD in 2011, on features of another Indonesian geothermal field, Lahendong, in North Sulawesi.
I miss many things about New Zealand, including geothermal places in the Taupō volcanic zone.
Pri credits the University's motto, Ingenio et Labore (by natural ability and hard work), along with New Zealand's status as an international exemplar of geothermal research, education, development and community engagement, with getting her where she is.
Indonesia's geothermal power-generation capacity of about two gigawatts is double New Zealand's, yet Pri continues to take every opportunity to work with geothermal scientists and engineers in this country.

"I communicate with Kiwi colleagues about visiting again for further collaboration. I miss many things about New Zealand, including geothermal places in the Taupō volcanic zone.

"The thing I miss most is its pristine nature. I used to spend weekends exploring with the Auckland University Tramping Club, visiting beautiful places and enjoying outdoor exercise."

It was a good antidote to study, Pri says.

"It would refresh my mind from the daily routine of student life."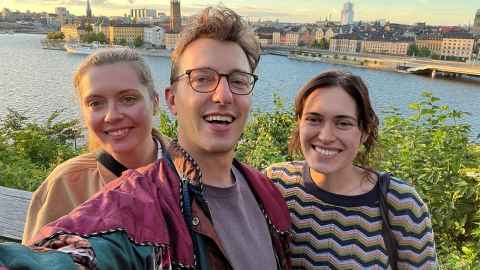 Jonathan Lee
Stockholm, Sweden
A job at the world's biggest music-streaming company, Sweden's Spotify, might seem aspirational but unlikely for a young Kiwi.

For Jonathan Lee, who completed a conjoint Bachelor of Commerce and Law from the University of Auckland in 2016, it was almost incidental.
"I moved to Sweden for love, actually. I met a wonderful lady while on exchange for my last semester and the rest was history," Jonathan says.

Not that he would have been hired by Spotify, which analyst MIDiA says has about 30 percent of the streaming market, without the right background. The commerce side of his degree has majors in marketing and finance, and he specialised in tax on the law side, for which he credits his law lecturer.

"Big shoutout to Professor Michael Littlewood for the inspiration. Not only would it have been extremely difficult to get a start in tax law without my degree, but it also inspired me to go down that path in the first place."
I can bring my whole self to work every day, which you can't
say about every workplace.
A job at PwC in New Zealand led to one at the same firm in Stockholm, from where he went to Spotify, where he's now working as a senior analyst in transfer pricing, which means he's involved in making sure that Spotify fulfils its tax obligations around the world.

"I love working for a company that is modern and relevant, but honestly, the most exciting aspect of Spotify is its culture.

"I feel I can bring my whole self to work every day, which you can't say about every workplace."
And Stockholm has plenty going for it, too.

"It strikes a perfect balance between being lively enough that you always feel like there is stuff going on but at the same time not being so hectic that it stresses you out."
As told to Anthony Doesburg for Ingenio, the magazine for University of Auckland alumni and friends, spring 2022 edition.