Seven questions with writer Sonya Wilson
Award-winning writer Sonya Wilson completed her teen adventure fantasy tale 'Spark Hunter' while she was in the Master of Creative Writing programme.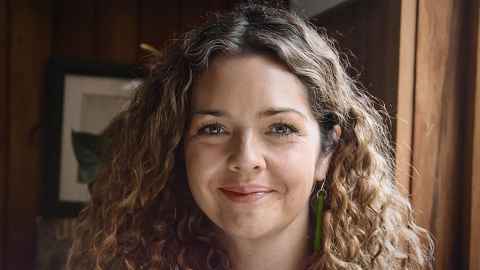 Sonya Wilson won the Best First Book Award at the 2022 New Zealand Book Awards for Children and Young Adults, for her teen adventure fantasy tale Spark Hunter. The broadcast journalist, with a Masters in Creative Writing (MCW) from Waipapa Taumata Rau, University of Auckland, answers Ingenio magazine's questions.

1. You're from Southland and your book is about fairies in Fiordland, with a 12-year-old protagonist. When did the idea come to you?
The seed was planted in 1991 when I was 12 too, running through the forests of Manapouri and Doubtful Sound, convinced there must be magic involved in a forest that was so supernaturally lush and beautiful. I loved Fiordland as a kid, and as an adult have come to realise how precious that wilderness is. When I decided to have a crack at writing a book, that was the only story my brain wanted to tell and the only place it wanted to set it.

2. Your Mum kept exercise books in which the kernel of your story appears. Did that help?
Yes, luckily Mum and Dad had a large shed to store all my old school junk for many years; I'm very grateful.
3. Is there any other place you love as much as Fiordland that could spark a new novel?
It doesn't seem so at the moment. I've just started writing my second book, which is the sequel to Spark Hunter and is also set in Fiordland. I have an idea for an adult novel too, or at least a character who won't leave me alone – she keeps popping into my head demanding I write her story and I'm afraid she, too, is a Southlander.
I was a journalist who knew how to write a good TV news or current affairs script but not much else, until I joined Paula Morris's Master of Creative Writing  programme. 
4. How soon after your MCW in 2018 did you complete Spark Hunter?
My first full draft was completed during my masters year in 2017. I worked on subsequent drafts in 2018, then left it alone for about a year before sending it off to an agent and getting picked up by a publisher. I was still doing rewrites and tweaks up until publication in 2021.
5. Who are your writing mentors?
Paula Morris at the University of Auckland. I was a journalist who knew how to write a good TV news or current affairs script but not much else, until I joined Paula's Master of Creative Writing programme. She taught me what good prose writing was, and what good writing was in general, actually – non-fiction writing, too.

6. Are you still involved in TV? Could Spark Hunter make it to the screen one day?
I spent a couple of months this year working on a US documentary for one of the big streaming services and I still do the odd story for the Sunday programme at TVNZ, but I only really call myself an occasional journalist these days. I'd love to see Spark Hunter on the big screen, but it would be very expensive to make. I've had a few people approach me about its adaptation, but it's a matter of finding budget – I hope it happens one day.
7. You have a charity called Kiwi Christmas Books. What does that involve?
We gift new books to children and young people whose families can't afford to buy presents. We'd love people to donate either books or money via kiwichristmasbooks.org.nz, or buy and donate a book through participating independent bookstores (there's a list on our website). They'll have donation boxes on site from 1 November.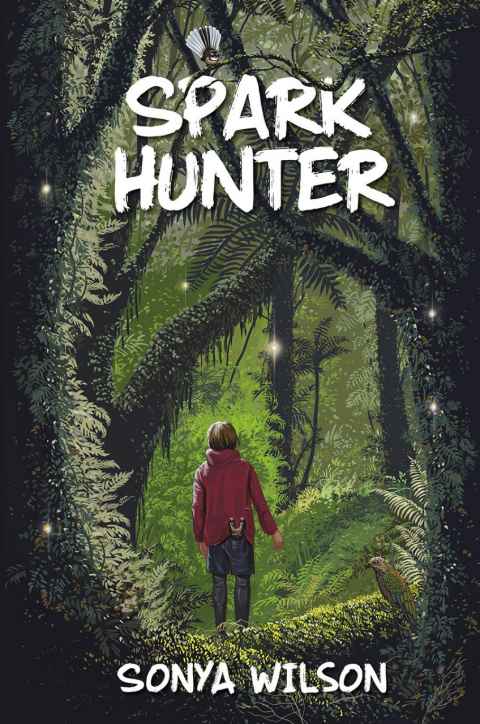 This story is from the University of Auckland's alumni and friends publication Ingenio, Spring 2022 issue. 
To republish in part or full, contact ingenio@auckland.ac.nz