We offer dynamic teaching and learning environments with competent, confident tamariki, based on Te Whāriki, the New Zealand early childhood curriculum.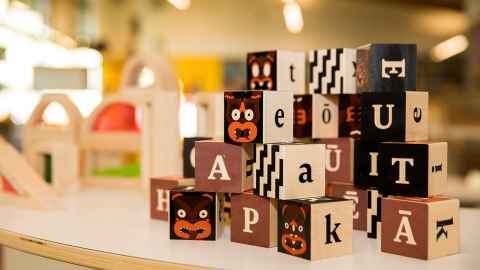 The University of Auckland Early Childhood Centres are owned and operated by the University, and are governed by the regulations set by the Ministry of Education and the requirements of the Te Kohanga Reo Trust, with reviews carried out regularly by the Education Review Office.
Each facility has a Centre Leader with responsibility for ensuring consistency in service and the smooth operation of the centre.
The University is an equal opportunities employer committed to employing capable and caring people. Each of our centres has fully qualified educators and, at times, will have staff-in-training who will have professional supervision.
To have dynamic teaching teams working in strong positive learning environments the University has agreed to retain the target of 100% qualified staff and provide teacher-to-child ratios that are higher than the minimum standard set by the Ministry of Education.
Our vision
to be recognised nationally and internationally as "Centres of Excellence", enabling optimum wellbeing and learning for infants, toddlers and young children.
Our mission
to establish learning communities that value tamariki as taonga, enabling ALL to achieve their full potential as confident and competent ākonga.
Our values
Manaaki
whanaungatanga, protecting mana, social and cultural wellbeing
Learning 
enquiring, creative, passionate, inspirational
Service
quality, sustainability, humility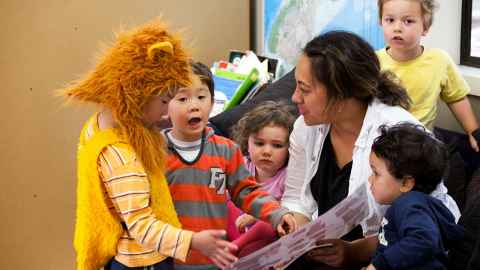 Contact details
If you have any concerns or compliments about the service you or your child receives, you are welcome to contact the Centre Leaders directly.
Centres
Further contact details for each of our Centres are listed on our Centre pages.
Register your interest
To register your interest in a centre, please fill out our Early Childhood Centre waitlist form. Your details will be passed on to the Centre Leader of the Centre you are interested in. If the Centre you are interested in is currently full, you will be placed on the waitlist.
In order to enrol in one of our centres you will require student ID, acceptance letters and/or course outline. Staff will require staff ID and if new to the UoA, proof of employment. 
We apologise for any inconvenience caused,
Aroha Nui, 
Jo Waugh and the UoA ECE Team