2023 Semester One Information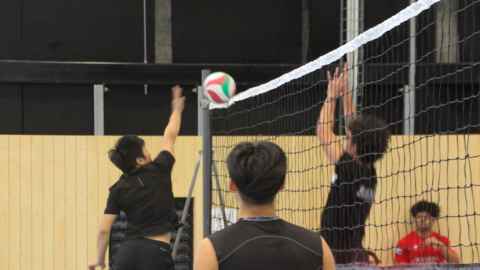 Grade: Mixed (min. two females on court).
Dates: Leagues begin week 3 of semester
Time: Wednesdays, 2-5pm, from 15 March
Venue: Sports Centre, Wynyard Street
Format: 6-a-side, best of three sets to 25-25-15 in a maximum of 45 minutes.
Uniform: Teams to provide own uniform e.g. same colour shirts.
Cost: student/staff $485, community $525
Registrations for Semester One have now closed.
Semester Two registrations will open in June.
For more information or if you have any questions, please contact:

Resources