About the Nutrition and Dietetic Clinic
Training dietitians for today and tomorrow.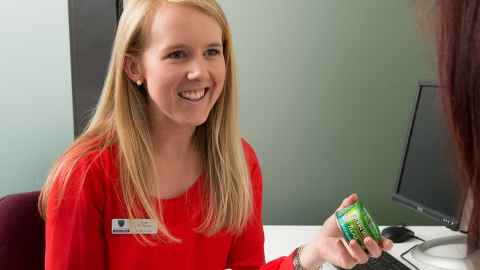 Our services include individual and group education sessions. Consultations are provided by final-year student dietitians under the direct supervision of a New Zealand Registered Dietitian.
The Nutrition and Dietetic clinic aims:
To provide members of the community with affordable evidence-based, personalised dietary advice and ongoing support to assist them to work towards achieving their health goals.
To provide students with a safe and supportive learning environment to apply their clinical skills and develop professional competency.


What we do
Our student dietitians provide personalised advice and ongoing support to assist clients in working towards achieving their health goals.
They can do this for a range of health concerns including:
Healthy eating for individuals and their families.
Weight loss
High cholesterol and/or heart disease
Irritable bowel syndrome
Nutrition for pregnancy or breastfeeding
Early stage kidney disease
Type 2 diabetes
Nutrition after cancer treatment
Poor appetite
 
What is the difference between a dietitian and nutritionist?
Dietitian
A Dietitian is a registered health professional who meets the professional standards and competencies for Dietitians required by the New Zealand Dietitians Board under the Health Practitioners Competence Assurance Act, and has an accredited undergraduate science degree in human nutrition, and a post-graduate qualification in Dietetics. Dietitians are trained in the science of nutrition and diet therapy, and qualified to work in areas that require nutritional assessment and counselling. They may work in a variety of settings including hospitals, community, food service, public health, private practice, sports, research and education, Government and the food industry.
Registered Nutritionist
A Registered Nutritionist must hold a degree or academic qualification from a university or other recognised national institution of education. In addition to their basic academic qualification, they must have 2-3 years of professional experience in the field of nutrition; the selection process is overseen by the Nutrition Registration Panel. Registered Nutritionists can work in a diverse range of settings and work within their specific fields of expertise (as determined by the Nutrition Registration Panel), adhere to The Royal Society of New Zealand Code of Professional Standards and Ethics and must participate in a Continuing Education Competency Programme. The title of Registered Nutritionist can only be used by those who meet the standards determined by The Nutrition Society of New Zealand.
Nutritionist
A nutritionist has usually completed a degree in Human Nutrition or related Science, has relevant tertiary training, and experience in the field of nutrition. However, not all Nutritionists meet this criteria, which is why it is important to seek the advice of a Dietitian or Registered Nutritionist.