About the Nutrition and Dietetic Clinic
Training dietitians for today and tomorrow.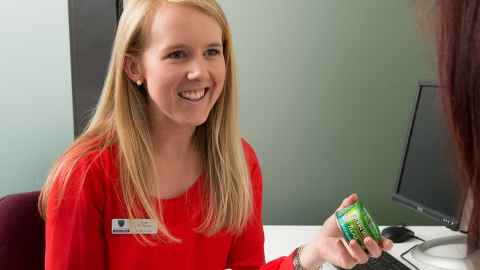 We provide individual consultations at our clinic. These are provided by final-year student dietitians under the direct supervision of a New Zealand Registered Dietitian—this may be direct or using or two-way clinic rooms.
The Nutrition and Dietetic clinic aims:
To provide members of the community with affordable evidence-based, personalised dietary advice and ongoing support to assist them to work towards achieving their health goals
To provide students with a safe and supportive learning environment to develop their dietetic skills as they progress towards competency

What we do
Our student dietitians provide personalised advice and ongoing support to assist clients in working towards achieving their health goals.
They can do this for a range of health concerns including:
Weight management
High cholesterol and/or heart disease
Type 2 diabetes
Coeliac disease
Nutrition after cancer treatment
Irritable bowel syndrome (stage 1 only)
Nutrition for pregnancy or breastfeeding
Early stage kidney disease
Poor appetite
Sport nutrition
As this is a student-led clinic we are unable to accept referrals for the following health concerns:

Children (including fussy eating, weight management and allergies)

Eating disorders and disorded eating

Irritable bowel syndrome requiring a low FODMAP diet

Significant allergies and intolerances

The following document provides details of private practice dietitians within the Auckland Region who may be able to see clients who have health concerns outside of the scope of our student-led clinic.