Our clinic offers professional and affordable nutrition services to the Auckland community.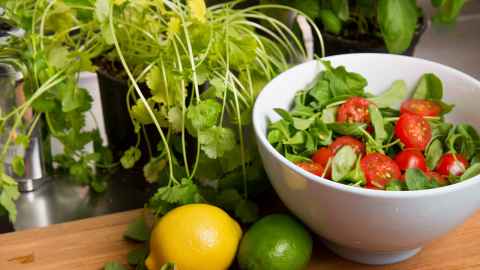 If you have a health condition or are recovering from a health issue, where managing or changing what you eat is important, you can book an appointment with our student dietitians for advice and guidance.
We start with an assessment where we will ask you about your goals and expectations, information on your medical history, tests that may have been carried out, your eating patterns and what you eat.
We may take measurements such as height and weight to help our assessment. We will then be able to work with you to tailor an individual nutrition plan for you and provide the relevant nutrition education and counselling to support this.


Depending on your requirements, you may be provided with:
Suggestions/advice to improve your nutritional intake or eating pattern to help improve your health and wellbeing
Advice on food preparation
Recipes that suit your budget and time
How to choose the best foods when shopping or eating out
We aim to work out what is right for you and to provide you with self-management skills for your health. We will help you to reach your goal of improved health and vitality.
Confidentiality
During the appointment, you will be asked to provide personal information which will allow for an accurate assessment of your nutritional status and targeted advice.
As this is a teaching clinic, where two-way audio-visual rooms are used, your consultation may be viewed by other student dietitians in addition to the supervising dietitian. Any information disclosed to us will be strictly confidential within this teaching clinic.
Our standard practice is to write to the person who referred you to the service and any other agreed parties to summarise the session after your first appointment and as indicated from that point on.

This personal information required may include:
Medical history
Current medications
Biochemical and metabolic test results
Family medical history
Gastrointestinal symptoms
Dietary pattern
Social and lifestyle factors
Appointments
We aim to make access to our student-led clinic affordable. For clients who are referred via a health professional, each visit to our clinic will cost $10. We do have special fee structures for some client groups, so please ask or discuss this with your referrer.
For clients who self-refer to our clinic appointment costs are as follows:

New client assessment - 45-60 min - $50
Follow up appointment - 30 min - $20
Group sessions
Please enquire about our group-based nutrition sessions at an affordable cost. As more information becomes available, information will be posted on this website and within the community.
Helpful links