South Auckland Campus – Te Papa Ako o Tai Tonga
Study in the community you love while attending New Zealand's leading university.
We were the first University to operate in South Auckland, establishing a presence in Otara in 1999, in partnership with Manukau Institute of Technology (MIT).
Building on 20 years' experience in delivering the Bachelor of Education (Teaching), we are also offering preparation programmes and selected Business and Education programmes and courses from our new location in the heart of South Auckland.
University of Auckland students living locally can use the space for informal study, and all students have access to study-support services.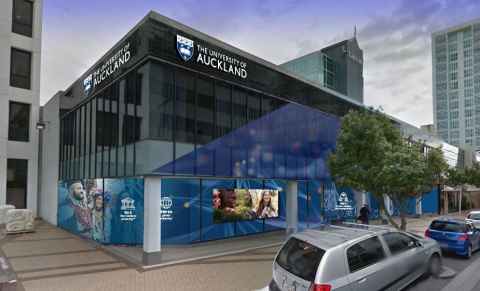 Our location
Address: 6 Osterley Way, Manukau
Hours: Monday to Friday 8am-8pm, Saturday and Sunday 9am-5pm

Parking, cycling and public transport
The campus is a short walk from Manukau public transport hubs. Secure bike parking will also be available.
Car parking near the South Auckland Campus

Study in South Auckland
Become a primary teacher 
Inspire young people with a love of learning. As a primary teacher, you will teach a wide range of subject areas and share your passion for learning across the curriculum.
Start your Bachelor of Commerce (BCom) degree
Our BCom programme in South Auckland will give you a solid start to university life and study, helping you transition to the main City Campus after your first semester. 
Grow your career in Business Management 
Build on your prior qualification from any field and give yourself a competitive career edge by specialising in either Digital Marketing or Strategic Management. Selected MBM courses will be offered from Quarter Two 2023.
Prepare for degree-level study
This intensive one-year, full-time programme will help you gain the skills and confidence you need for successful tertiary study.
Get back into study 
If you are over 20 years of age, thinking of starting your first degree but don't have formal qualifications, New Start offers a 12-week part-time pathway into University study.
Support services and study facilities for local students
Our South Auckland Student Hub is there for all local University of Auckland students, providing access to academic and personal support, and administration services.
A space and a place for study
Our student commons will be open for self-study during standard teaching hours as well as evenings and weekends.
Depending on the programme you're studying and your personal interests, you'll also be able to attend workshops, support groups, tutorial groups and discussion groups, as well as interact with local community groups.

Equipping you to succeed
You'll be able to borrow a laptop to use on-site and have access to University wifi and networks.
We'll also have printing and scanning facilities that all students will be able to use.
Meet our students and graduates
We have a reputation for producing outstanding graduates – many of whom continue to contribute to the lives of children in South Auckland communities.
Find out what students studying at our South Auckland campus have to say about their programmes and what our graduates are up to now.