Getting your Campus Card
As a new staff member, including contractors and visitors, follow the below instructions to receive your Campus Card:
1. Your hiring manager should request your card to be ready for your start date
2. Once your contract is signed, you will receive instructions to submit an ID photo via the Self-Service Portal 
If your manager has not requested your card, you can order a Campus Card yourself once you start work:
1. Fill out the Campus Card Request form and your card should be delivered to your requested internal address within a few days
OR 
2. Visit one of the Campus Card Centres (see below) to get your Campus Card printed on the spot
Replacing your card
Replacement cards are free for staff. To get a new card, repeat the above process – either fill out the Campus Card request form again or visit one of the Campus Card centres.
You can also report your card lost via Campus Card self-service portal. If you find your lost card before getting a new one, you are able to reactivate the card via the same Self-Service link.
If you are concerned about your card being found and used by someone else, call Security on extension 85000 or 0800 373 7550 immediately, and the card access will be
deactivated.
If Security deactivates your access, you will need to contact your Facilities
Coordinator to activate access on your new card.
If you don't inform Security of your lost card, access will automatically transfer to your new card – you will receive an email informing you when this has happened.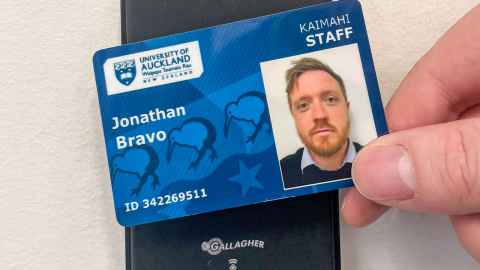 Using your card
You can use your Campus Card for: 
Printing
Access to your relevant buildings
Gym membership
Identification
Car Parking 
Campus Card Centre