International Orientation
Join us for international students' orientation to get the best start to your University of Auckland experience.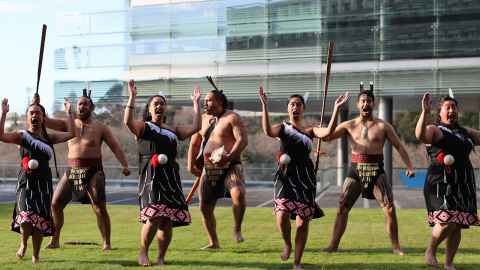 2023 Orientation details
Semester Two: 10-14 July
We strongly encourage all new international students to arrive in Auckland in time to attend the Orientation events and to find out all you need to know about studying at the University of Auckland, living in Auckland and enjoying your time in New Zealand.
No matter if you are an undergraduate or postgraduate student, you should attend the International Orientation event and your respective undergraduate or postgraduate orientation.
International Orientation
International Orientation in Semester Two 2023 will be held on Wednesday, 12 July 2023 in the afternoon.
We highly recommend for you to attend this afternoon which is filled with essential information for our international students. You will also learn about the New Zealand culture and meet other international students.
Further details and registration information will be post shortly.
Other orientation information
You can find more information and the detailed University orientation programme under Orientation for new students.
Also make sure to download Kāhu the University's official student app, providing access to useful student tools and information.