International Orientation
Join us for international students' orientation to get the best start to your University of Auckland experience.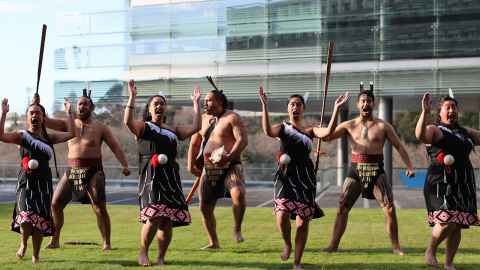 2023 Orientation details
Semester One: 20-24 February
Semester Two: 10-14 July
We strongly encourage all new international students to arrive in Auckland in time to attend the Orientation events and to find out all you need to know about studying at the University of Auckland, living in Auckland and enjoying your time in New Zealand.
No matter if you are an undergraduate or postgraduate student, you should attend the International Orientation event and your respective undergraduate or postgraduate orientation.
International Orientation schedule
Semester One 2023:
Date: Monday, 20 February 2023
Time: 12.30-5pm
Location: John Hood Plaza, University of Auckland Business School, 12 Grafton Road, Auckland 1010
Our International Orientation is an afternoon filled with engaging information sessions covering topics like: International student essentials, safety and security, career development, student wellbeing and support. You will be able to meet fellow students as well as University staff and we will serve some light refreshments.
We welcome all new international students to the event as well as those students who have started their studies offshore and are now beginning their on-campus experience.
It is mandatory to register for this event (link below). On the day please come to the check-in tables when you arrive and you will receive further instructions there.
Other orientation information
You can find more information and the detailed University orientation programme under Orientation for new students.
Also make sure to download Kāhu the University's official student app, providing access to useful student tools and information.