Note-taking is available for lectures, and involves Student Disability Services hiring someone to take notes for you.
Request a note-taker
Key users of this service tend to be Deaf and blind students and those with significant physical impairments that restrict them from writing.

If you believe that you might require this type of support, please contact Student Disability Services at the beginning of each semester, to discuss your eligibility.

Please be aware that you will still be required to attend the lectures.

Become a note-taker
Note-taking positions require experience of the tertiary sector and are not generally available to first-year students.
Student Disability Services requires note-takers to have demonstrable note-taking skills, excellent communication skills (written and oral) and to have a reasonable level of personal academic achievement.
Note-takers are required to provide comprehensive, typed notes and must also be reliable.
Note-takers crucial for Lin Kee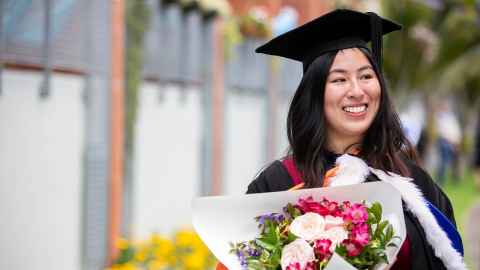 A note-taker was a crucial form of support for Lin Kee.