Workbridge at the University: supporting students with disabilities into work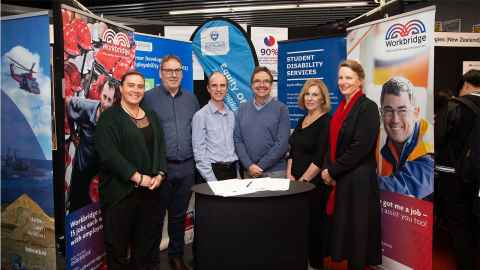 In August 2019, then Pro Vice-Chancellor (Equity) Trudie McNaughton signed a Memorandum of Understanding on behalf of the University of Auckland with Workbridge. This new relationship will increase opportunities for meaningful employment for students and alumni with disabilities. It will complement the role of the Student Disability Services' Careers and Employment Adviser in the Equity Office, and the support provided by Career Development and Employability Services.

Workbridge is a specialist employment service focused on supporting people with all types of disability, injury or illness. In recent years, Workbridge has developed partnerships with the Tertiary sector, with the aim of creating pathways into meaningful employment for tertiary students with a disability.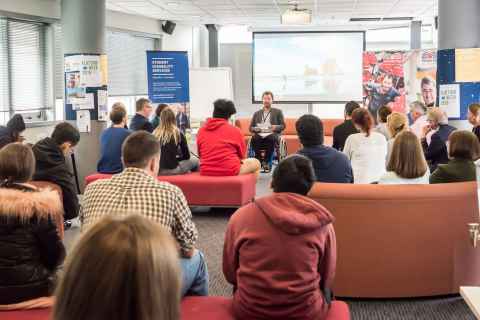 A growing number of employers are engaging with initiatives to support students with disabilities into paid work that builds on their studies.
A Workbridge employment consultant is available regularly on the City Campus to meet students with the aim of connecting them with prospective employers.
Appointments with Workbridge are available through the University's Career Development and Employability Service.