Amit is a pre-med student from Tulane University in New Orleans, USA.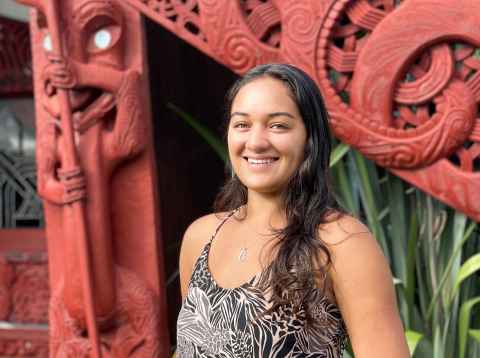 "My decision to study abroad at the University of Auckland was first based on my desire to come to New Zealand – all the pictures looked beautiful. My advisor informed me that the University of Auckland is the most renowned university in the country, and it was also appealing that the courses are taught in English. I liked the idea of living in a large city like Auckland, public transportation is great, there is heaps to do (beaches, nature walks, food, night life, etc.), and it is the most convenient place for travel in and out of the country."
In my Kapa Haka course we recently performed our first full haka dance. Doing this with Māori students, from a culture that I've learned about but never fully engaged in, was very special. I took this course out of pure interest in Māori culture, and it has broadened my understanding of both the Māori culture and language.
"I have experienced cultural diversity in other settings, but it is interesting that the University of Auckland takes students from parts of the world I know almost nothing about, like Malaysia, Indonesia, Australia, and the Pacific Islands.
"I aspire to be a medical professional and I believe that the study abroad experience will help me to be a more open-minded doctor. I took courses that apply towards my neuroscience major, my pre-medical requirements and my philosophy major. In terms of content, the courses have been similar, besides the grading methods and the differing accents of the professors!
"I joined the University of Auckland Basketball Club and the Science Interfaculty Basketball team – groups that allowed me to interact with peers in a setting where I felt comfortable. It was through these experiences that I made many of my current friends. The best way to create a successful platform for your experience at the University of Auckland is to take initiative, put yourself out there, and meet people."