Starting your study journey
Information to start studying with us.
What you can study
Choose from arts, business and economics, creative arts and industries, education and social work, engineering, law, medical and health sciences, and science with more than 30 undergraduate programmes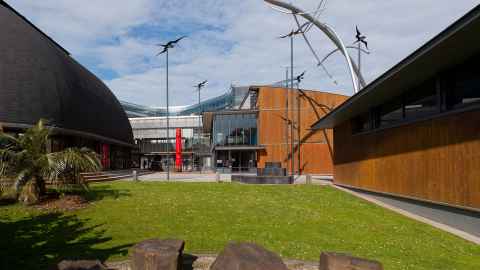 Getting into the University of Auckland
We are committed to helping you gain a university education. There are different ways you can gain admission, including what we call targeted admission schemes. Our goal is to support you and provide the right environment so you can succeed in your studies.
Check out our step-by-step guide to:
We also have specific options for Pacific students including:
Preparation and foundation programmes
If you aren't offered a place at the University, you can still study towards your desired programme.
UniBound 
This is a free Academic Enrichment Programme aimed to help school leavers transition into University of Auckland programmes. UniBound is split into two parts, UniBound Summer and UniBound Support for TFC. 
New Start 
Part-time university preparation courses.
Tertiary Foundation Certificate (TFC) 
This full-time, one-year programme covers subjects from Arts, Science, Creative Arts and Industries, and Business and prepares students for University study. It is primarily targeted at those that have not met the entry requirements for University Entrance or subject requirements. 
Scholarships
We offer hundreds of scholarships every year to students starting undergraduate study. We have many undergraduate scholarships available for 2020.
Support