Communication and Social Change
Develop the communication skills you need to effectively promote positive social change.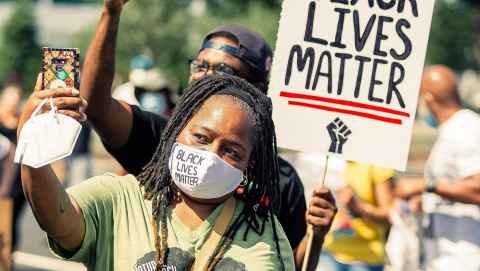 Subject overview
The Communication and Social Change major focuses on key concepts and strategies for understanding and practising social change communication. It includes topics like social change and development, social change activism and the efficacy of social change platforms, including art, film and social media.
As well as engaging with various concepts, you will learn to apply them to real-world examples: everything from climate change to campaigns for gender equality to indigenous rights and poverty alleviation. Courses in the Communication and Social Change major are designed to provide a balance: understanding the key theories used to analyse social change communication and building effective and progressive social change messages.
What you gain from the Communication and Social Change major
A Bachelor of Communication, with a major in Communication and Social Change, will equip you for a wide range of careers, including mainstream and alternative media writing and production; communication work for charity, nonprofit or community organisations; and advocacy and strategic communication design in government and policymaking roles.
The essential skills you will pick up include:
critical analysis
clear and impactful writing and expression
agile use of various communication tools and techniques
These skills are honed through different kinds of assessments: from multimodal manifesto design to deconstructing successful social change campaigns to building creative portfolios focusing on the contemporary issues you're passionate about.
Some possible careers include:
Structuring your major in Communication and Social Change
Communication and Social Change is a major in the Bachelor of Communication. You will need to pass at least 135 points (nine courses) towards the major.
You must pass the following courses as part of your major:
Three courses: COMMS 102, 212, 313
One course from: ENVSCI 101, GENDER 101, POLITICS 106, SOCIOL 100
Two courses from: COMMS 204, 213, MEDIA 231, PHIL 225, POLITICS 222, 229, SOCIOL 210, 229
Three courses from: COMMS 304, 312, 314, 315, 316, 321, GENDER 301, MEDIA 332, PHIL 345, POLITICS 313, SOCIOL 333
Courses
Explore the undergraduate courses you can take. Students normally take Stage I courses in their first year, Stage II in their second and Stage III in their third.
Help and advice
Our friendly staff will provide you with advice on planning your degree and enrolling in your courses at Student Hubs.
If you would like to find out more about studying Communication and Social Change, you can contact our Undergraduate Adviser.
Learn more about BC career paths and opportunities online. See Graduate Careers.
Explore our industry placements and Stage III internship course.
Discussing the Bachelor of Communication
Associate Professor Luke Goode and Dr Bingjuan Xiong talk about the BC and what students can look forward to studying. 
Explore your study options in Communication and Social Change