Learn how to provide high-level expertise and potentially contribute to national breast screening programmes with this Mammography specialisation.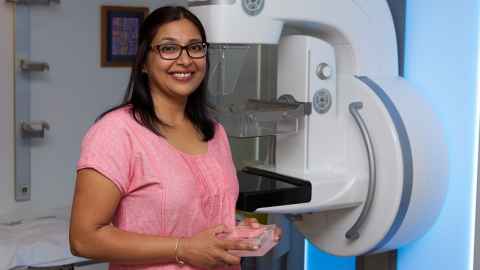 Subject overview
Studying mammography in an academic environment is a great option for professionals already involved in Medical Imaging and breast screening roles. Some courses are also available to health professionals wanting to broaden their knowledge of mammography.
Our students have the opportunity to gain advanced understanding of mammographic technology and learn how to apply this knowledge in a clinical setting.
Where can Mammography take you?
Our specialisation in mammography is available for those with a clinical training position in a Medical Imaging or breast screening department.
This specialisation may also interest professionals working in non-clinical roles whose practice includes contact with the mammographic environment. For example, they may wish to broaden their knowledge of mammography by completing a course in Mammographic Technology and crediting this towards generic programmes in Health Sciences.


Explore your study options in Mammography