Pathology is a biological science that looks at the causes and effects of diseases.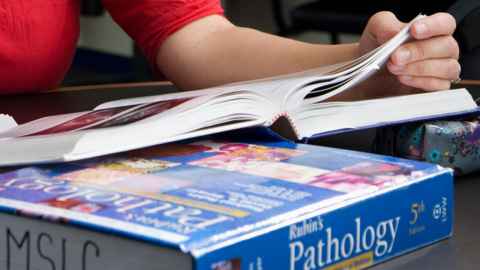 Subject overview
The goal of pathology research is to develop a greater, more comprehensive understanding of human diseases through biological research.
Taught by the Department of Molecular Medicine and Pathology in the School of Medical Sciences, Faculty of Medical and Health Sciences, pathology at the University of Auckland takes an integrative approach to the cellular and sub-microscopic aspects of disease using a range of biochemical, proteomic and genomic techniques.

Where can study in Pathology take you?
Students who study Pathology will make a significant contribution to medicine and medical science by expanding and deepening their understanding of how diseases work.  
Explore your study options in Pathology