Psychology is the study of the mind and behaviour.
Subject overview
Psychology is a fascinating and wide-ranging subject that varies from a scientific to more personal approach. Psychologists create theories based on data and the analysis of simple behaviour – from that observed in animals to the more complex verbal emotional responses of people. Psychology can be strongly theoretical or highly practical.
Research in the School of Psychology is focused in areas such as social psychology, cognitive neuroscience, child development, learning, and psychological and developmental disabilities. Laboratory or field work is an important part of psychology, and you will develop practical skills in these areas.
You'll love studying Psychology if you want more understanding of how people (and sometimes animals) think, feel and behave.  
Where can Psychology take you?
Psychology is a versatile subject that can take you into many different career paths. You could work in the fields of mental health, research, industry and marketing, education or counselling. Alternatively you can work within a business environment that uses psychological tests, statistical analyses, or survey and questionnaire development. Furthermore, staff recruitment, human resources, personnel training and evaluation are areas in which a lot of psychology graduates are employed. Research careers can be developed in neural function and cognitive science.
Meet a student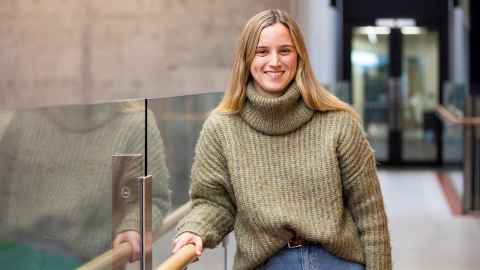 The amazing coordinators and tutors in this programme become your whānau at the University, creating a space that brings a sense of belonging and aroha.
Read Jessie's full story here.
Explore your study options in Psychology