Psychology is the study of the mind and behaviour.
Subject overview
Psychology helps us to understand how people behave, learn, think, feel and interact with the world around them. Study in psychology will introduce you to a range of exciting topics such as the brain, human development, mental health, the development of relationships, evolution, social processes, culture and sustainability.
You will also learn research skills, including both quantitative and qualitative methodologies. The School of Psychology has strong expertise in areas such as clinical psychology, social psychology, cognitive neuroscience, child development, learning and behaviour, communication, critical and feminist psychology, indigenous psychologies, and community psychology.

Where can Psychology take you?
Psychology is a versatile subject that can take you into many different career paths. You could work in the fields of mental health, justice, cognitive or behavioural science, research, industry and marketing, education or counselling. You can also work within a business environment that uses psychological tests, statistical analyses, or survey and questionnaire development or employs people with organisational psychology skills. Staff recruitment, human resources, personnel training and evaluation are areas in which many psychology graduates are employed.
Research careers can be developed in many aspects of psychology including neural function, neuropathology and cognitive science. Some postgraduate degrees in psychology will prepare you to work as a registered psychologist in applied fields such as clinical psychology or applied behaviour analysis.

Meet a student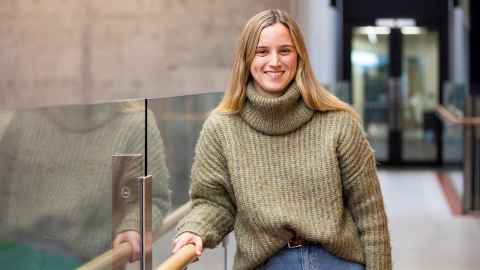 The amazing coordinators and tutors in this programme become your whānau at the University, creating a space that brings a sense of belonging and aroha.
Read Jessie's full story here.
Explore your study options in Psychology