Postgraduate study in Psychology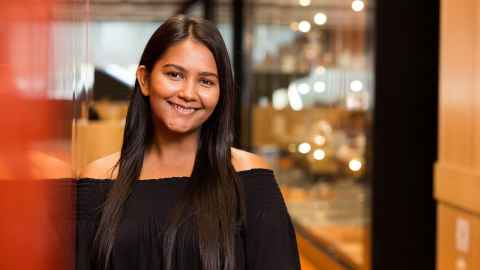 What can you study in Psychology?
Our research interests are wide ranging, spanning many aspects of psychology, from evolution to neuroscience and sensory science to the formation of lasting relationships and the maintenance of positive mental health.
Research interests open to exploration include:
Applied behaviour analysis
Cognition and culture in New Caledonian crows
Cognitive and language development
Cognitive neuroscience
Community psychology
Gender and sexuality
Developmental cognitive neuroscience
Educational psychology
Experimental analysis of behaviour

Language and cultural evolution
Māori and Pacific psychology
New Zealand attitudes and values

Sensory psychology

Social psychology
Speech science sustainability
Structuring your postgraduate programme in Psychology
Bachelor of Arts (Honours) (BA(Hons)) in Psychology

Consult the BA(Hons) schedule for how to structure your study and for the courses you may take.

Master of Arts (MA) in Psychology

Consult the MA schedule for how to structure your study and for the courses you may take.

Bachelor of Science (Honours) (BSc(Hons)) in Psychology
Postgraduate Diploma in Science (PGDipSci) in Psychology
Or
Applied Behaviour Analysis - 120 points from:
Master of Science (MSc) in Psychology 120 point (one-year) Research Masters
Master of Science (MSc) in Psychology 240 point Research Masters
Prerequisite courses
Courses
Explore the postgraduate courses you can take for an Psychology major:
Postgraduate Psychology courses
Where can postgraduate study in Psychology take you?
Many avenues open up to graduates with training in psychology.
Jobs related to Psychology
Psychologist
Clinician
Mental health practitioner
Staff recruiter
HR specialist
Researcher
Scholarships and awards
Each year we award scholarships and prizes to thousands of students.
Find out about the scholarships you may be eligible for, search available scholarships or begin an application by visiting Scholarships and awards.
Help and advice for Arts students
For help with planning your degree and enrolling in your courses, please contact the Arts Students' Centre.
Help and advice for Science students
For further information and advice, please contact the Science Student Centre.
Science Student Centre
Level G, Room G 20
(Beside the entrance to the Large Chemistry Lecture Theatre)
Building 301
23 Symonds Street
Auckland 1010
Phone: +64 9 923 7020
Email: pgscience@auckland.ac.nz
To find a supervisor to work with you on your research project please see Postgraduate Research Topics.