The University's Sustainability Strategy: its development and its future impact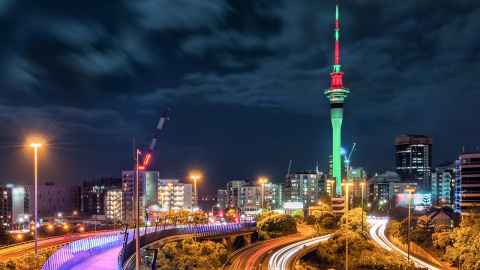 "We will be internationally recognised for our unique contribution to fair, ethical and sustainable societies." This is the Vision statement of the University Strategic Plan, Taumata Teitei. To achieve this vision the University has been developing a new Sustainability Strategy, Te Rautaki Aronga Toitū, which we have had the privilege to work on, as co-sponsor (John) and Academic Lead (Gillian).
By way of background, the University has deep sustainability roots, including being one of only two Universities globally to have been in the top 10 of the Times Higher Impact Ranking for sustainability since the ranking was instigated (the other being Manchester University). This speaks to the deep level of sustainability research across the broad reach of the United Nations Sustainable Development Goals (SDGs), the many courses teaching material relevant to sustainability, as well as the long standing work on making our estate services more environmentally sustainable. However, much of this work has been in isolation and not well coordinated.
The Sustainability Strategy
The new strategy therefore sets goals for the University, while also aiming to provide the institutional infrastructure to achieve them. It responds to our various communities' desire for sustainability action and the urgency of the climate crisis. It has the overall goal of making us a Sustainable University by 2030. To achieve that it comprises three pou | pillars (see Figure 1).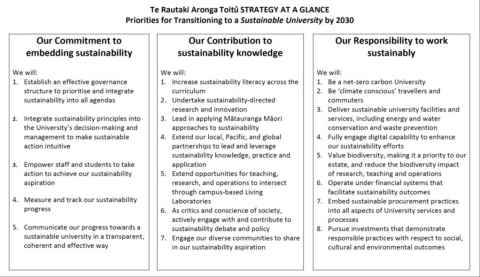 Commitment, Contribution and Responsibility 
The first pou is one of Commitment – to embed sustainability within the University's fabric, by establishing governance structures to better prioritise and coordinate our sustainability activity, and integrate sustainability deeply into our decision making processes.
This allows staff to make the sustainable choice the easy choice. It also promises to measure our progress and be transparent about that to our communities.
The second pou is one of Contribution to sustainability knowledge, an area we achieve reasonably well in already. This includes educating all students in sustainability principles, to continue excelling in our sustainability research and to lead in applying Mātauranga Māori approaches to sustainability. But also to have more impact with the teaching and research we undertake by partnering well and contributing to societal needs (including the existential needs of our Pacific neighbours), as experts, practitioners, and critics and conscience of society. It also commits our campuses to be living labs, where teaching and research can be undertaken using the campus as the object of study.
The third pou is one of Responsibility; to live and act sustainably as an institution. This will be the most challenging as it must compete with our other aspirations, such as being globally excellent. This pou commits the University to being a netzero carbon university, for its members to be climate conscious travellers and commuters, for the campus to run sustainable services that embrace digital means to offset the tyranny of distance, where the estate embraces biodiversity, and where our purchasing, financial operations, and investments, also embrace sustainability.
The actions in these pou will occur within the framework of Te Ao Māori which underpins Waipapa Taumata Rau/University of Auckland. The potential for this strategy to engage and empower all members of our community owes much to the influence of PVC Māori Te Kawehau Hoskins, PVC Pacific Jemaima Tiatia and the Māori Pacific Caucus.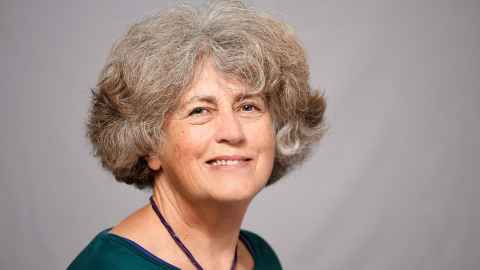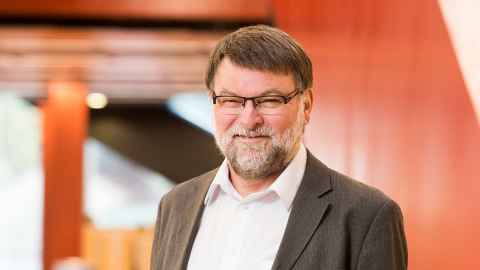 From concept to reality
As we write, the strategy is in the midst of consultation, but will hopefully be ratified and adopted as this publication is produced. It is accompanied by a Net-Zero Carbon Strategy which fleshes out our commitments, setting targets of 50 per cent reductions each in waste, fossil fuel energy use, and, notably, work-related travel by 2030 (with additional offsets and insets to reach net-zero at that way point).
Implementation will clearly have some challenges. Travel is the most obvious one. Our 2019 emissions baseline showed that 80 per cent of our Green House Gas emissions (GHGs) resulted from international travel. We recognise that to be an internationally well connected and well regarded university demands travel to meet collaborators, present results and, of course, keep a connection with our alumni.
However, we need to be much more purposeful in that travel, combining multiple objectives into single trips, for example, using digital methods where they are suitable (see pages 12-13), and using offsets and insets where travel is justified. The data analysis we have done suggests we can reduce very significant amounts of travel without impacting our internationalisation aims. Culture change at individual and collective levels will clearly be needed to achieve this. Our estate also needs to overperform in sustainability performance, for example, by becoming a net generator of renewable electricity to provide some of the insets we need.
We have both found working on this strategy to be one of the more challenging but also most satisfying things we have achieved in our careers at the University of Auckland.

Making progress
In education, work in the teaching and learning portfolio has already committed every student to understand sustainability principles as one of the graduate attributes in the new Graduate Profile. This will demand every programme we teach to embed this knowledge into their teaching so tomorrow's leaders will be comfortable in making sustainable decisions.
In research, the University has already committed to the establishment of Ngā Ara Whetū, the University Sustainability Research Centre, led by our Deputy Dean, JR Rowland (see article on page 22), which will act to integrate our sustainability research, and also provide a much needed shop front for it, and the Public Policy Impact Institute, which will provide a role in taking sustainability research into public policy.
We have both found working on this strategy to be one of the more challenging but also most satisfying things we have achieved in our careers at the University of Auckland. We look forward to its adoption and its implementation – this university has much to offer to its communities and we will be delighted to see that that is achieved sustainably.