Here you will find accommodation options and application information for students taking undergraduate studies at the University of Auckland.
Definition of an undergraduate applicant
You are undertaking undergraduate studies and:
have previously lived in University of Auckland accommodation
are a current student who has not previously lived in university accommodation
are a new student (domestic or international) aged 19+
or you are a student transferring from another tertiary institution.
If you are enrolling, continuing or completing a graduate diploma or honours in 2024 please complete the undergraduate accommodation application.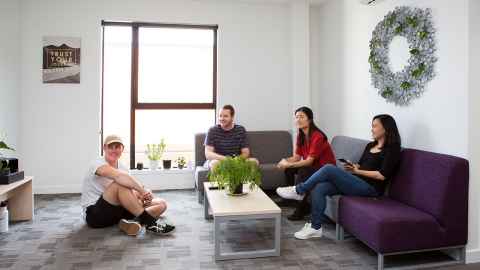 Where can you stay?
We have a variety of accommodation options which offer you a more independent lifestyle, with all the benefits of living in a supported university community.
You can apply for a place in:
For those students undertaking the Wine Science programme based on Waiheke Island, you can apply for a single or twin-share room at the Goldie Estate Homestead.
Disability options
We have a number of rooms with suitable facilities including wheelchair access and specially fitted bathrooms. Please ensure you provide all relevant details of your disability on your application form so our staff can meet your needs.
The University of Auckland Student Disability Services offers useful information about the University support available to you as a student with a disability.
Before you begin your application
You should have the following information available:
Have decided which residence you wish to apply for (you can only select one preference).
If this will be your first year of study at the University of Auckland, your proposed course of study.
Note:
Your application will not be considered to have been received until all sections of the application have been completed.
About you - Application questions
The following five questions are asked on the 'About you' section of the Undergraduate application.Please note: Answers for each question can be no longer than 1500 characters - approx. 250 words.
How would your friends and family describe you?
You may be living in a University of Auckland residence along with many other students from diverse backgrounds. What are your expectations of living in an environment with other students?
Why have you chosen this particular residence?
What are the three most important things for you, to ensure you have an enjoyable experience in university accommodation?
Is there any other information about you, you may want us to know? (i.e. sports, volunteer activities, awards)?
About you – Returning residents questions
If you are a returning resident, the following two questions are asked on the 'About you' section of the Undergraduate application.
Tell us what appeals to you about living in University of Auckland accommodation again.
What type of community member do you envision being?