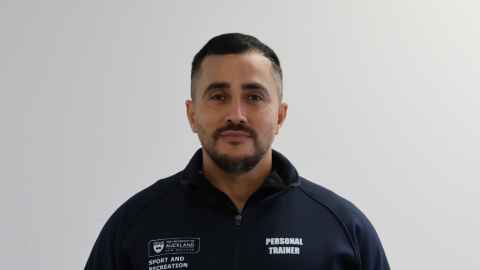 As an athlete for two decades, I was committed to continuing my knowledge and development within the fitness industry. Graduating from the University of Auckland in Sports Science while working at the Recreation Centre, developed my passion for fitness.
I realised that I wanted to help individuals achieve their fitness goals.
I can design and implement personalised plans for fat burning and muscle gain and strength training. My passion is perfecting techniques to achieve maximum results with fundamental lifts such as bench press, Squat, and Deadlift.
Specialty areas
Strength and conditioning
Hypertrophy
Strength
Power 
Agility
Weight loss
Rehabilitation
Small group training
Qualifications
Bachelor of Sports Science - University of Auckland
Olympic Lifting Strength Training Level 3
Testimonials
Joyce - Community Member
Zahi is highly knowledgeable and a passionate Personal Trainer who creates customised workout plans tailored to my goals. He challenges me without overwhelming me and pushes me beyond my limits.
Zahi's positive and enthusiastic approach keeps me motivated throughout my sessions.
Werner - Community Member
My best decision to achieve my training goals was choosing Zahi as my Personal Trainer. He developed and improved my lifting technique that kept me focused on my training. He set's a high and achievable standard to get the most out of each session. Zahi has a great sense of humour, empathy, and encouragement.
I highly recommend Zahi as a Personal Trainer if one wishes to maximize their technique or training for a specific purpose.