Learn about the valuable practical experience you can gain through the University of Auckland clinics.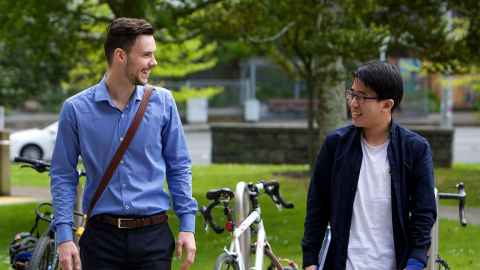 Studying to become a health professional at the University of Auckland is challenging but rewarding.
Studying and classroom work teaches you what you need to know but practical experience is important to help prepare yourself for the workforce. It helps you develop and refine skills and experience with patient care and communication. Our clinics provide a valuable practical opportunity for our students learning experience.
When you enrol in specific clinical courses in the departments listed below, you will have the opportunity to gain clinical experience in the University of Auckland Clinics.
Audiology
Nutrition and Dietetics
Psychology
Sport and Exercise Science
Optometry and Vision Science
At the University of Auckland Clinics, you will see real patients. You will be supervised by experts in the field who will guide and mentor you while you are here.
You may also be placed in a range of external clinics and services, where you will broaden your range of clinical experience.
 
See the links below to learn more about the study options available to you.