Our clinics offer a range of affordable quality services to the public. Find out more about what we do and why.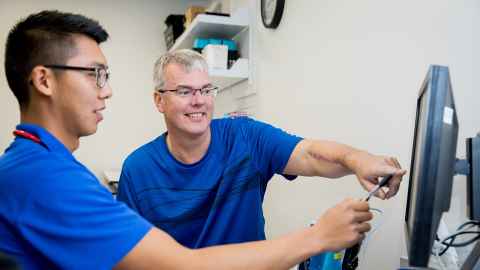 If you're having trouble with your hearing or sight, want to consult a psychologist or speech language therapist, or simply want access to the latest evidence-based research in exercise and cardiac rehabilitation, have you thought about the University of Auckland Clinics?
The University of Auckland provides a high standard of care and access to great facilities and resources. We offer expert advice at affordable prices through our specialised teaching clinics.
Our students are supported and guided through their clinical practice by highly experienced tutors. This provides a real-world opportunity for students to put into practice what they have learned in the classroom.
We are open to the public and health professionals are able to refer patients to our clinics. Please contact the relevant clinic to book an appointment or request information.
 
About us
Our Vision:
To lead, innovative and excellent clinical education, research, and practice
Our values:
• Student-centric
• Collaboration
• Effective
• Client and community focus
• Sustainable
Our mission statement:
• We provide excellent teaching and learning
• We pursue and integrate innovative research
• We improve community health and well-being through the provision of high quality care.