About the Psychology Clinic
We help our clients find and develop new ways to cope with life's issues by providing affordable therapy that is individually tailored to a person's current life situation.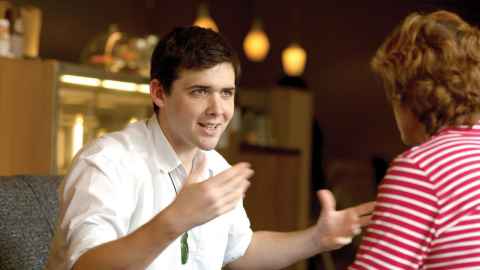 The University of Auckland's Psychology Clinic is a teaching clinic. Clients attending the Clinic see a doctoral-level student clinical psychologist, whose work is closely monitored by an assigned registered clinical psychologist on the University's teaching staff.
Therapy is conducted in a supportive and collaborative environment that upholds the code of ethics for Clinical Psychologists identified by the New Zealand Psychologists Board. We serve people from all sectors of the community. In particular, we aim to reach individuals who struggle to access professional, affordable psychological services.
What we do
We help people with life issues such as:
Depression
Stress and anxiety problems, including phobias
Postnatal depression
Recovery from trauma
Unresolved grief
Coping with health issues
All treatment and assessments are supervised in order to ensure our clients receive appropriate and well designed interventions that meet their goals of attending therapy. In this way, we hope to offer a professional and safe teaching space that meets the learning needs of our students, while fulfilling our clients' expectations of receiving evidence-based therapy.
For information about what to expect from our clinic, including our opening hours, see the Our Services Page.
Please phone us. We look forward to talking to you about your options. We also receive referrals from the Auckland District Health Boards' community mental health services, GP's and other health professionals.
If you need urgent assistance, contact your GP or see the Mental Health Foundation of New Zealand or Youthline.